Silver Futures---Silver futures in the September contract is currently trading at 15.22 an ounce after settling last Friday in New York at 15.00 higher by about 22 cents continuing its bullish momentum.Volatility is very low as the rest of the precious metals sector is having tremendous price swings on a daily basis as I am very surprised that silver hasn't joined the party, but I think it will and if your patient enough I still think higher prices are ahead.
I have been recommending a bullish position from around the 14.93 level and if you took the trade I'm going to continue to keep the stop at 14.70 as we need to give this trade some room. Silver prices are trading right at their 20 and 100 day moving average, however for the bullish momentum to continue we have to break the June 21st high of 15.62 as that could happen on any given day especially if the volatility increases.
At the present time I also have bullish recommendations in platinum, palladium, and copper, as demand has come back into this sector as the commodity markets have bottomed out my opinion as most of my recommendations have been to the long side which is the path of least resistance.
TREND: ---HIGHER---MIXED
CHART STRUCTURE: EXCELLENT
VOLATILITY: LOW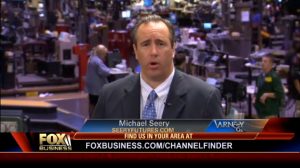 If you are looking to contact Michael Seery (CTACOMMODITY TRADING ADVISOR) at 1-630-408-3325 I will be more than happy to help you with your trading or visit www.seeryfutures.com
TWITTER---@seeryfutures
FREE TRIAL FOR THE LIMIT UP COMMODITY NEWSLETTER
Email: mseery@seeryfutures.com
If youre looking to open a Trading Account click on this link www.admis.com
There is a substantial risk of loss in futures and futures options. Furthermore, Seery Futures is not responsible for the accuracy of the information contained on linked sites. Trading futures and options is Not appropriate for every investor.