Platinum Futures---Platinum futures in the July contract is currently trading higher by $2 at 813 an ounce in a relatively quiet trade especially compared to gold which is right near a 6 year high trading up by another $11 as the precious metals except for platinum have established bullish trends in my opinion.
At the current time I have bullish recommendations in silver and in the palladium market and I certainly think gold looks to move higher as well as I continue to keep an eye on platinum as I don't understand why it is so cheap as I think a breakout is looming.
If platinum prices close above the 833 level which would be the 6 week high I then will be recommending to buy a futures contract while placing the stop loss under the contract low standing at 786 as the risk is around $2,500 per contract plus slippage and commission as it looks to me the prices are bottoming out.
If you take a look at the 6 month chart we continually bounce off that 790 level as I think that will hold especially the way the rest of the sector is acting as strong demand has come back and I think eventually it will come back into this market as I will keep a close eye on this market as we could be involved possibly in tomorrow's trade as I will not go short.
TREND: ----MIXED
CHART STRUCTURE: EXCELLENT
VOLATILITY: LOW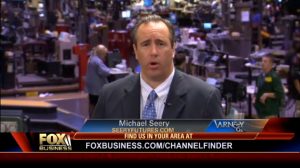 If you are looking to contact Michael Seery (CTACOMMODITY TRADING ADVISOR) at 1-630-408-3325 I will be more than happy to help you with your trading or visit www.seeryfutures.com
TWITTER---@seeryfutures
FREE TRIAL FOR THE LIMIT UP COMMODITY NEWSLETTER
Email: mseery@seeryfutures.com
If youre looking to open a Trading Account click on this link www.admis.com
There is a substantial risk of loss in futures and futures options. Furthermore, Seery Futures is not responsible for the accuracy of the information contained on linked sites. Trading futures and options is Not appropriate for every investor.