Tradable Events this Week
Sign up for 1 or all 5 of our Blue Line Express commodity reports!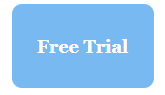 Please do not hesitate to contact us with any questions on the markets, trading, or opening an account
Info@BlueLineFutures.com & www.bluelinefutures.com/research
links do not work on Barchart, please copy and paste in your browser
ser
The U.S and China trade spat will remain front and center after it was reported the White House plans to impose $200 billion worth of tariffs on China as early as Monday. Although Treasury Secretary Mnuchin scheduled a new round of trade talks, President Trump will continue his hard-lined approach as he plans to move forward with implementation. In consolation, this third wave of tariffs and what we have called the official start of the trade war could be as little as 10% on goods rather than the 25% initially threatened. As expected, traders and investors will live by these developments to start the week.
On Friday, the S&P notched its second highest close ever. The 10-year yield finished at 2.99%, the highest since settling at 3.005% on August 1st. Also, the Dollar Index gained nearly 0.5%. It was no surprise to see major U.S equity benchmarks work their way back near record highs after both CPI and PPI missed expectations because that would keep the Federal Reserve on their accommodative path. However, the Dollar and yields ignored the data after two Fed officials took a more hawkish approach. First, Fed Governor Brainard who has been more cautious when speaking of the Feds path of hikes began to turn more hawkish this summer. Furthermore, last week she was outright hawkish advocating for the expected hike next week, one in December and more to follow in order to regain neutral ground and keep inflation under wraps. This was a different tone than the one we have been hearing from Fed Chair Powell; that there is no fear inflation will run away. But lets remember, inflation data in the latter half of last week was softer than many feared. Additionally, Chicago Fed President Evans who actually dissented last December also took a more hawkish tone last week. The Feds quiet period begins this week ahead of next weeks meeting. Our takeaway here is that while we have believed the international trade dispute will keep the Feds path of hikes gradual, there is some discomfort among members as asset prices remain elevated and growth remains robust in the U.S despite those fears. Let the discussion begin; what will the Feds rhetoric on inflation be next week?
On the data front this week we look to the final August Eurozone CPI read on Monday along with the German Bundesbanks Monthly Report. Monday night, Australias RBA meets. The Bank of Japan meets Tuesday night. On Wednesday, we get CPI from the U.K. Housing data from the U.S will trickle out Wednesday and Thursday. The biggest data points of the week come Friday with flash (preliminary) September PMIs from both the Eurozone and U.S.
Systems compliment any trading strategy or portfolio by providing an uncorrelated asset class through automation.
Blue Line Futures offers an entire platform of systems to choose from.
Become a brokerage client and enjoy the benefits of Blue Line Futures
- Work with our team as little or as much as you need
- Receive our daily commodity reports complimentary
- Trade with ease from our desktop/mobile platform or call the 24hr trade desk
---
If you have any questions about markets, trading, or opening an account please let us know!
You can email us at info@BlueLineFutures.com or call 312-278-0500
Sign up for 1 or all 5 of our Blue Line Express commodity reports!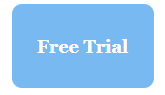 Please do not hesitate to contact us with any questions on the markets, trading, or opening an account
Info@BlueLineFutures.com
312-278-0500
Follow us on Twitter:@BlueLineFutures
Follow us on Facebook:Blue Line Futures Facebook page
Subscribe to our YouTube channel:Blue Line Futures YouTube channel
Futures trading involves substantial risk of loss and may not be suitable for all investors. Trading advice is based on information taken from trade and statistical services and other sources Blue Line Futures, LLC believes are reliable. We do not guarantee that such information is accurate or complete and it should not be relied upon as such. Trading advice reflects our good faith judgment at a specific time and is subject to change without notice. There is no guarantee that the advice we give will result in profitable trades. All trading decisions will be made by the account holder. Past performance is not necessarily indicative of future results.