Source: Getty Images
Live Cattle Futures---Cattle futures in the December contract is trading lower for the 4th consecutive session down another 82 points at 110.00 as I had been recommending 2 bullish positions with an average price around the 112 area getting stopped out around at the 110.50 area as prices have now hit a 3 week low.
Cattle prices have stalled out over the last month unable to cross the critical 114 level so it's time to sit on the sidelines and wait for another trend to develop as the chart structure still remains excellent due to the fact of the low volatility. At the current time I do not have any livestock recommendations as I still think commodities across the board will continue to move higher. I am advising ranchers to stay long the cattle market as I still think higher prices are ahead in the coming months, but as a trader you must have an exit strategy as prices hit a 3 week low as it is time to move on and evaluate.
Cattle prices are now trading below their 20 day but still above their 100 day moving average telling you that the trend is mixed so look at other markets that are beginning to trend as some of the agricultural commodities still look cheap especially when you take a longer-term view.
TREND: LOWER--MIXED
CHART STRUCTURE: SOLID
VOLATILITY: AVERAGE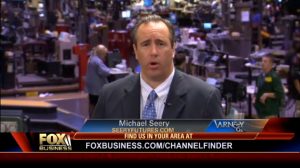 If you are looking to contact Michael Seery (CTACOMMODITY TRADING ADVISOR) at 1-630-408-3325 I will be more than happy to help you with your trading or visit www.seeryfutures.com
TWITTER---@seeryfutures
Email: mseery@seeryfutures.com
If youre looking to open a Trading Account click on this link www.admis.com
There is a substantial risk of loss in futures and futures options. Furthermore, Seery Futures is not responsible for the accuracy of the information contained on linked sites. Trading futures and options is Not appropriate for every investor.