Source : Getty Images
Sugar Futures---Sugar futures in the October contract is trading higher for the 2nd consecutive session up another 26 points or 2.15% at 12.37 a pound after settling last Friday in New York at 11.49 up nearly 90 points for the trading week.
I will be recommending a bullish position if prices close above the June 10th high of 12.40 while then placing the stop-loss under the July 14th low of 11.27 as the risk would be around $1,200 per contract plus slippage and commission. Sugar prices are right near a 5 month high trading above their 20 & 100 day moving average as the trend has turned to the upside.
The U.S dollar has continued its bearish trend this week hitting another contract low today as that is a bullish factor towards the commodity markets and especially the agricultural sectors. The next major level of resistance stands all the way at the 14 area as there is significant room to run in my opinion so keep a close eye on this market as we could be involved on the close as the risk / reward would be in your favor to take a bullish position.
Sugar prices also have underlying support from sugar crop concerns in Thailand, the world's 2nd largest sugar exporter. Czarnikow Group on Sunday said that it projects that Thailand's 2020/21 sugar production could drop more than -10% y/y to an 11-year low of 7.4 MMT, well below USDA estimates of 12.9 MMT, due to the worst drought in four decades.
TREND: HIGHER
CHART STRUCTURE: IMPROVING
VOLATILITY: AVERAGE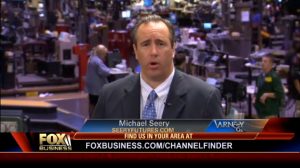 If you are looking to contact Michael Seery (CTACOMMODITY TRADING ADVISOR) at 1-630-408-3325 I will be more than happy to help you with your trading or visit www.seeryfutures.com
TWITTER---@seeryfutures
Email: mseery@seeryfutures.com
If youre looking to open a Trading Account click on this link www.admis.com
There is a substantial risk of loss in futures and futures options. Furthermore, Seery Futures is not responsible for the accuracy of the information contained on linked sites. Trading futures and options is Not appropriate for every investor.