Hi, everyone!
This is the quiz we posted last week. What do you see here?
Trading range formed.
Hint: Wyckoff principle at play here.
It's bullish.
We can see the Effort vs Result Wyckoff principle and shortening of the downward thrust (SOT) at support.
This is our quiz for next week. What do you see here?
We'll post the solution next Saturday.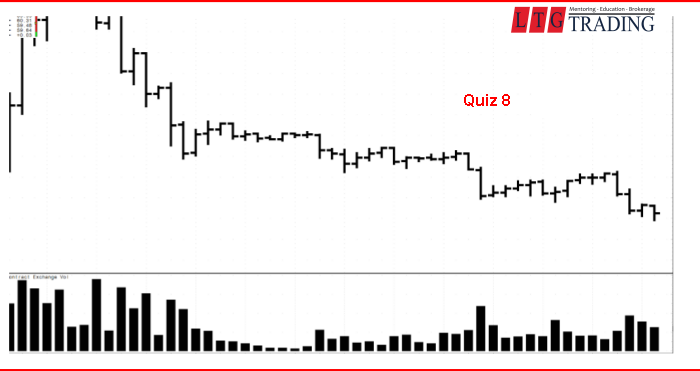 Have you read our book?
Learn Wyckoff and practice your trading skills with "Using Wyckoff to Trade Edges: Selected Quizzes from the LTG Trading Daily Newsletter", available at Amazon.com
And if you have any question please let us know at gfullett@ltg-trading.com
Please trade well and stay safe!
Gary

www.ltg-trading.com