Sugar Futures---Sugar futures in the March contract is lower by 1 tick at 13.37 in a very quiet Tuesday afternoon consolidating the recent price gains that we witnessed last week. Fundamentally speaking this market has turned bullish as sugar also has support from strength in crude oil prices that rose to a 2-1/2 month high last Friday and backed off just mildly on Monday.
Higher crude oil prices benefit ethanol prices and may prompt Brazil's sugar mills to divert more cane crushing toward ethanol production rather than sugar production thus curbing sugar supplies. I have been recommending 3 bullish trades with an average price around the 12.79 level and if you took that trade continue to place the stop loss under the 10-day low standing at 12.66, however in tomorrow's trade that will be raised to 12.72 as the chart structure is outstanding due to the low volatility that we are currently experiencing.
Prices are trading for above their 20 and 100 day moving average telling you that the trend is higher as trading with the path of least resistance is the most successful way to go over the course of time.
TREND: HIGHER
CHART STRUCTURE: EXCELLENT
VOLATILITY: LOW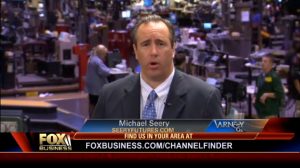 If you are looking to contact Michael Seery (CTACOMMODITY TRADING ADVISOR) at 1-630-408-3325 I will be more than happy to help you with your trading or visit www.seeryfutures.com
TWITTER---@seeryfutures
FREE TRIAL FOR THE LIMIT UP COMMODITY NEWSLETTER
Email: mseery@seeryfutures.com
If youre looking to open a Trading Account click on this link www.admis.com
There is a substantial risk of loss in futures and futures options. Furthermore, Seery Futures is not responsible for the accuracy of the information contained on linked sites. Trading futures and options is Not appropriate for every investor.