Palladium Futures---Palladium futures continue their torrid rise to the upside up another $9 at 1,855 hitting another all-time high and has now traded higher 13 out of the last 15 trading sessions continuing its bullish momentum and if you have been following any of my previous blogs I have stated that prices will hit the 2,000 level as I see no reason to be short this commodity.
At the present time this is by far the strongest bullish trend to the upside as incredibly strong demand and low supplies continue to fuel this market higher and if you are long a futures contract stay long as there is still significant room to run to the upside in my opinion. Palladium prices are trading far above their 20 and 100 day moving average as this trend is extremely strong and the volatility still remains relatively low even at these all-time high prices and I don't think that situation is going to last much longer as I think you will start to see explosive moves to the upside in the coming weeks ahead.
If you take a look at the daily chart there is no resistance to the upside as these are at all-time highs and one of my trading rules is when contact highs are touched that means further gains continue as being short is a fool's game
TREND: HIGHER
CHART STRUCTURE: POOR
VOLATILITY: LOW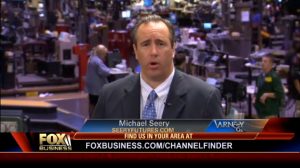 If you are looking to contact Michael Seery (CTACOMMODITY TRADING ADVISOR) at 1-630-408-3325 I will be more than happy to help you with your trading or visit www.seeryfutures.com
TWITTER---@seeryfutures
FREE TRIAL FOR THE LIMIT UP COMMODITY NEWSLETTER
Email: mseery@seeryfutures.com
If youre looking to open a Trading Account click on this link www.admis.com
There is a substantial risk of loss in futures and futures options. Furthermore, Seery Futures is not responsible for the accuracy of the information contained on linked sites. Trading futures and options is Not appropriate for every investor.