E-mini S&P (December)
Yesterdays close:Settled at 3091, down 23.25
Fundamentals:Risk-sentiment is snapping back this morning on trade hopes after Bloomberg reported the U.S and China as moving closer to agreeing on the amount of tariffs to roll back. While this assumingly reopens the door to an interim Phase One trade deal, what matters most right here, right now, is whether or not the December 15th tariffs get implemented. Although President Trump said hes willing to delay a trade deal until after the 2020 election, it is certainly not a surprise to see the market react to the slightest bit of optimism; noise or not. Lets not forget the budding anger in China amid new legislation passed by the U.S House of Representatives to take a more hardliner stance on Xinjiang.Bill Baruch joined CNBCs Worldwide Exchange this morning to discuss the trade landscape, If things fall apart behind the scenes on a legislation basis, thats where things could potentially get ugly and hurt trade on the other side.
Major U.S benchmarks are up 0.5% ahead of the opening bell and the economic calendar boasts better than expected Services PMI from China and the Eurozone. In the U.S, we look to ADP Payrolls at 7:15 am CT, a preview ahead of Nonfarm Payroll Friday and ISM Non-Manufacturing at 9:00 am CT. Octobers ISM Non-Manufacturing read beat expectations and was supportive to the market upon such. Knowing what the dismal ISM Manufacturing did on Monday look for a better or worse number today to have a directional impact of such. Fed Governor Quarles is due to speak at 9:00 am CT. Also, President Trump is expected to speak from the NATO conference at 9:30 am CT and we expect to hear comments on trade between the U.S and both China and the EU.
Technicals:Both the ES and NQ are working higher this morning but also face what seemingly should be strong overhead major three-star resistance at 3110.25-3114.25 in the S&P and at 8316-8332.50 in the NQ. With a very news driven tape, these levels matter very much, but even more on a closing basis. For instance, are they taken out and if so does it hold into close? Given the firm tape and yesterdays lower settlement, we now have strong major three-star support at ...Please sign up for a Free Trial at Blue Line Futures to have our entire technical outlook, actionable bias and proprietary levels emailed to you each day.
Crude Oil (January)
Yesterdays close:Settled at 56.10, up 0.14
Fundamentals:Crude Oil is rebounding into the thick of last Fridays sell off amid OPEC jawboning, a broadly better risk-environment due to upbeat comments on U.S-China trade (for now) and a larger than expected API headline draw. Iraq seems to be driving the headlines at the onset of U.S hours and with OPEC meeting underway. Despite being one worst in compliance to the current production ceiling, the Iraqi Oil Minister Ghadhban is encouraging a 400,000-bpd cut across the board for all members. On the other side of the coin members such as Kuwait have said nothing of such was discussed. For now, Crude Oil is working its way higher with the Saudi Aramco IPO set to be priced tomorrow and ahead of inventory data today. Analysts expect -1.734 mb of Crude, +1.826 mb Gasoline and +1.08 mb Distillates. The only thing we know is we expect volatility and there are ways to play that, contact us!
Technicals:Price action ripped through major three-star resistance at 56.44 and is again testing the sticky 200-day moving averages at 57.29-57.51. This will be a crucial technical level to watch on a closing basis as a close above here is bullish and would work to bring a tailwind back to the swing highs. Our momentum indicator now aligns closely with ...Please sign up for a Free Trial at Blue Line Futures to have our entire technical outlook, actionable bias and proprietary levels emailed to you each day.
Gold (December)
Yesterdays close:Settled at 1484.4, up 15.2
Fundamentals:Gold secured a strong session yesterday as trade worries roiled risk-sentiment. The metal is holding steady to down marginally as headlines and President Trump himself point to renewed hope that a trade deal can be achieved which also means avoiding the December 15th tariffs. The private ADP Payroll survey was released this morning and fell well short of expectations with 67k jobs versus 140k expected. This brought a bid to the metal as it sets the table for Fridays Nonfarm Payroll. At 9:00 am CT, we look to a critical read on ISM Non-Manufacturing. Fed Governor Quarles speaks at 9:00 am and we believe President Trump will make further comments at 9:30 am CT.
---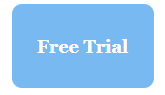 Please do not hesitate to contact us with any questions on the markets, trading, or opening an account
Info@BlueLineFutures.com
312-278-0500
Follow us on Twitter:@BlueLineFutures
Follow us on Facebook:Blue Line Futures Facebook page
Subscribe to our YouTube channel:Blue Line Futures YouTube channel