E-mini S&P (December)
Yesterdays close:Settled at 3087.50, down 3.00
Fundamentals:U.S benchmarks snapped back after the open yesterday to pare Sunday night losses. The tape remains firm ahead of the bell today with a speech from President Trump at the Economic Club of New York in focus. The speech is scheduled to begin at 11:00 am CT but usual formalities may delay it just a bit. Most importantly, the market is expecting positive comments from the President on U.S-China trade. Additionally, news this morning points to the White House further delaying auto tariffs for another six months. The combination of upbeat jawboning and favorable headlines could bring a powerful tailwind into CPI data and the first day of Fed Chair Powells two-day Congressional testimony tomorrow.
Elsewhere on the economic calendar, ZEW Economic Sentiment data from Germany was a healthy surprise. The DAX is up about 0.5% after the read, although still negative, at -2.1 matched the best level in six months. At -1.0, the Eurozone read was the best since May 2018. Last week, Trade Balance data, PMIs and Factory Orders from Germany were all better than feared. From the U.S, NFIB Small Business Optimism nudged out a beat this morning and later today we have two 2020 Fed voters speaking. Philadelphia Fed President Harker speaks at noon CT and Minneapolis Fed President Kashkari speaks at 5:00 pm CT.
Technicals:As we noted here yesterday, resistance aligning with Fridays settlement prices for each the S&P and NQ pose a headwind. While a firm move out above 3090.50 in the S&P should garner additional buying and set the tape on a path to 3115, the NQs resistance is a bit stronger. For the S&P, 3115 is a rising trend line from the May 1st high and our overall upside target. For the NQ, 8250 is that trend line, 8261.50 was our rally overshoot and Fridays settlement was 8257.25. Although we see the tape strong upon such a move in the S&P, the NQs task is a much more crucial one and a firm close above here ultimately creates a fresh breakout. To the downside, as we discussed in ourMidday Market Minuteyesterday, what was most important to start the week was that ...Please sign up for a Free Trial at Blue Line Futures to have our entire technical outlook, actionable bias and proprietary levels emailed to you each monring.
Crude Oil (December)
Yesterdays close:Settled at 56.86, down 0.36
Fundamentals:Crude is gaining ground into U.S hours upon a broadly favorable risk-environment. Markets are expected upbeat jawboning on U.S and China trade from President Trump in a speech at the Economic Club of New York at 11:00 am CT and this coupled with news of a six-month delay from implementing auto tariffs on Europe has excited risk assets. Toss in better than expected German ZEW Sentiment and the fact risk must plan for continued pressure from Saudi Arabia for OPEC to cut production at their December meeting (although we dont see fresh cuts) and we may finally get a close above the 200-day moving average. With Monday being a U.S holiday, inventory data does not come into the picture until API after Wednesdays close.
Technicals:Crude jumped out above our momentum indicator at 8:30 am CT yesterday upon a large buyer hitting the tape. Despite a choppy trade overall, price action has been constructive and has worked to trade higher lows. Now, the bulls are eyeing to achieve a close above the 200-day moving average which is major three-star resistance at 57.31-57.45. Although we have seen the tape trade out above here, it has failed into settlement, achieving such though should bring a tailwind of buying. Given the steady trade above our momentum indicator at ...Please sign up for a Free Trial at Blue Line Futures to have our entire technical outlook, actionable bias and proprietary levels emailed to you each monring.
Gold (December)
Yesterdays close:Settled at 1457.8, down 5.8
Fundamentals:Selling quickly carried over from last week with Gold trading to a fresh three month low. Risk-sentiment overall recovered from less favorable levels Sunday night and this transition aligned with a wave of selling. More technically, and yes yesterday was a holiday, but we are seeing less volume on these waves lower when compared to what began on November 5th and has played out with November 7th being the largest volume day. This has also aligned with equity markets extending gains and then settling in and consolidating at higher levels. However, today will pivotal and President Trumps comments will have a great impact. Although we feel this market would otherwise consolidate and should consolidate higher ahead of CPI and Fed Chair Powell tomorrow, if President Trumps comments on U.S-China trade are bullish stocks then its going to hinder such a positive consolidation for Gold. Outside of this, we are seeing a better wave of economic data from Europe, this pins Wednesday nights China data as an inflection point.
---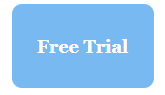 Please do not hesitate to contact us with any questions on the markets, trading, or opening an account
Info@BlueLineFutures.com
312-278-0500
Follow us on Twitter:@BlueLineFutures
Follow us on Facebook:Blue Line Futures Facebook page
Subscribe to our YouTube channel:Blue Line Futures YouTube channel