As you know, our report goes out each morning to clients and Free Trial subscribers berfore 7:30 am CT. Enjoy our Fundamnetals below. But please register for a Free Trial of 1 or all 4 of of our Blue Line Express daily commodity reports in order to get all of our great insight; Techinicals, Fundamenals, and proprietary Bias and Levels. E-mini S&P, Crude, Gold. Contact our trade desk, we cover more - Treasuries, Nat Gas, Copper etc -312-278-0500 or info@bluelinefutures.com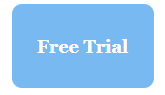 If you are viewing on Barchart, the links may not work. Please copy and paste this in your browser:
---
E-mini S&P (December)
Last weeks close:Settled at 3090.50, up 4.50 on Friday and up 27.25 on the week
Fundamentals:U.S benchmarks are set to open lower to start the week on this Veterans Day holiday. On Friday, President Trump addressed what we were already suspecting saying he does not want to rollback current tariffs in order to achieve the interim Phase One trade deal with China. While this threw a bit of cold water over sentiment, it was largely expected, and equities broadly took it in stride; the S&P and NQ each closed at record levels. White House Advisor and trade hawk Peter Navarro echoed the Presidents comments over the weekend adding a more hard-lined stance saying there will be no rollbacks and furthermore the tariffs are needed as an insurance policy. Although the market is largely ignoring the lack of clarity surrounding an interim trade deal, strong earnings, solid ISM Non-Manufacturing and better Trade Balance data (China and Germany) last week helped set a soothing tone.
Todays U.S economic calendar is bare as Veterans Day is a federal holiday. Headlines and footage of violence on the streets in Hong Kong has set a sour tone to start the week; the Hang Seng closed down 2.6%. In the U.K, the British Pound is up nearly a penny after Nigel Farage announced his Brexit Party wont fight Prime Minister Boris Johnsons conservatives in the upcoming election. This comes despite a slew of weak data from the U.K this morning including GDP and Manufacturing worse than expected. As the week develops, U.S CPI is in focus Wednesday morning followed by Fed Chair Powells two-day Congressional testimony.
Bias: Neutral/Bullish
Resistance: 3090.50**, 3100**, 3115***
Pivot: 3083
Support: 3075.50-3077**, 3063.25-3069.25***, 3055**, 3032.25-3035.75**, 3020.25-3025.75***
NQ (December)
Resistance: 8250-8261.50***, 8300***
Pivot: 8231
Support: 8207.25-8213**, 8150-8179.25***, 8090.25-8100**, 8050**, 8002.50-8020***
Crude Oil (December)
Last weeks close:Settled at 57.24, up 0.09 on Friday and 1.04 on the week
Fundamentals:Crude Oil is following the broader risk-environment lower and we find it more susceptible to a less enthusiastic at best U.S-China trade narrative when compared to U.S equities. Trade Balance data from China and Germany provided a little hope to finish out last week but poor data from Japan to the U.K Monday was the latest reminder of deteriorating growth due to the trade war. This will certainly be a closely watched topic as the week unfolds with U.S CPI, Fed Chair Powell and maybe most importantly a deluge of data from China Wednesday night. The Saudi Aramco IPO is also in the headlines this morning as the company published its prospectus. While there were few details on price, number of shares and valuation, it did detail a sharp drop in profit for the third quarter due to lower Crude Oil and the September attacks. Bloomberg also published an article over the weekend detailing how Iran discovered an oilfield containing 53 billion barrels of Crude; how conveniently timed.
Technicals:We continued to find value in selling Crude Oil at these elevated levels and as it struggles to close out above the 200-day moving average which comes in a bit higher today as major three-star resistance. Our momentum indicator comes in at 56.71 this morning and while below here, we believe the bears have a slight edge. Still, they must achieve a close below major three-star support at 56.01-56.20 in order to encourage additional buying and potential roll this thing over.
Bias:Neutral/Bearish
Resistance: 57.39-57.43***, 58.22-58.32**, 59.11***
Pivot: 56.71
Support: 56.01-56.20***, 55.72-55.90**, 54.61-54.94***
Gold (December)
Last weeks close:Settled at 1462.9, down 3.5 Friday and down 48.5 on the week
Fundamentals:Gold is lingering at the level since August 5th as equity markets set fresh record closes Friday. With U.S benchmarks on their back foot to start the week and a bit less enthusiasm surrounding the U.S-China trade deal, the metal could easily see a consolidation higher ahead of U.S CPI and Fed Chair Powell Wednesday. This does not mean Gold has bottomed but instead will emphasize the importance of such a pivotal session to come. The U.S economic calendar is bare but data from Japan and the U.K was weak and coupled with violence in Hong Kong, this helped create an early bid for Gold which has since dissipated.
Technicals:Gold traded to a low of 1457 on Friday and major three-star support at 1450-1454 is working to create a near-term floor. Still, rallies have stalled to hold out above the previous low at 1465 and resistance is developing at 1469.3-1473. While there is a decent probability Gold consolidates higher into Wednesday, make no mistake, the metal is still very vulnerable to see a further washout. This is fine though as we expect such to open the door to a seasonal buy opportunity.
Bias:Neutral
Resistance: 1469.3-1473**, 1484.5-1490.7***, 1495.9-1497**, 1503.6-1505**, 1511.6-1515.6***
Pivot: 1465
Support: 1450-1454***, 1413.2***
---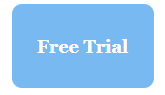 Please do not hesitate to contact us with any questions on the markets, trading, or opening an account
Info@BlueLineFutures.com
312-278-0500
Follow us on Twitter:@BlueLineFutures
Follow us on Facebook:Blue Line Futures Facebook page
Subscribe to our YouTube channel:Blue Line Futures YouTube channel