E-mini S&P (December)
Yesterdays close: Settled at 3086, up 10.50
Fundamentals: U.S benchmarks settled in after yesterdays early exuberance and are sitting near unchanged ahead of Fridays opening bell. Chinas Foreign Ministry announced yesterday that the two sides would agree to rollback tariffs in phases upon signing an interim Phase One trade deal. The headlines sound very copasetic right? The only problem, the U.S had not confirmed this great news. We discussed here and with Bloomberg yesterday morning how this is Chinas Trade Shuffle, a bait and switch confidence game. Markets reacted positively to the headlines leaving the U.S reluctant to deny such, ramping up pressure for a favorable response. As the morning developed there were rumors of discontent and disagreement among key White House officials on rolling back tariffs. In the end, the White House confirmed this news, but it would seem only because they were backed into a corner.
Trade Balance data from China and Germany last night and this morning was much better than anticipated. In Chinas case, both Imports and Exports fell less than expected. As for Germany, the data showed steady gains for each Imports and Exports. Fed Governor Brainard speaks this morning at 7:30 am CT and at 9:00 we get a look at fresh November Michigan Consumer data. If this read beats expectations and the news cycle doesnt take a turn for the worse, we imagine equity markets are looking to finish the week on a healthy note.
Technicals: Yesterday was solid session but U.S benchmarks pulled back from fresh records to settle on a duller note; the S&P failed to achieve 3100 and the NQ failed to settle out above a rising trend line from April. Still, this has been an extremely constructive week and one where major three-star supports in each the S&P and NQ aligning multiple technical indicators with last Fridays gap settlement held. With record highs again achieved yesterday, there is no denying these markets are ... Please sign up for a Free Trial at Blue Line Futures to have our entire technical outlook, actionable bias and proprietary levels emailed to you each day.
Crude Oil (December)
Yesterdays close: Settled at 57.15, up 0.80
Fundamentals: Crude Oil followed the broader risk-environment higher into 11:00 am CT before paring gains. Rumors of disagreement among White House officials in rolling back tariffs threw cold water over Crude Oils tape more than other risk assets because its not comprise of 500 stocks with largely better than expected earnings. Remember, Wednesdays EIA data was overall bearish and at these elevated levels there is little value in betting that OPEC+ will raise production cuts at the December meeting regardless of what Saudi Arabia pushes for ahead of the Aramco IPO. Data overnight from China showed less of a drop in Imports and Exports than expected accompanied by record Crude Oil imports and a jump of 11.5% YoY.
Technicals: Crude Oil continues to struggle at the 200-day moving average which comes in today at 57.26-57.41 (continuous-daily). Price action traded out above there each day this week and hit a new swing high yesterday but has failed to settle above here on each attempt. The tape has not traded here today. Still, we remain Neutral near-term while Crude Oil continues to hold major three-star support at ... Please sign up for a Free Trial at Blue Line Futures to have our entire technical outlook, actionable bias and proprietary levels emailed to you each day.
Gold (December)
Yesterdays close: Settled at 1466.4, down 26.7
Fundamentals: Gold got smoked yesterday, plain and simple. Its been a tough week for the metal on the heels of last Fridays better Nonfarm Payroll, a strong ISM Non-Manufacturing on Tuesday, positive trade headlines and with U.S equity markets setting fresh records on a daily basis. But this is the washout we have been waiting for and one that we believe brings a tremendous seasonal buying opportunity. We noted earlier in the week that the Commitment of Traders net-long position is holding at the highest level in two years and this would cause sharp waves of selling as the crowded trade gets liquidated. Bill Baruch joined Bloomberg yesterday to discuss how a washout in Gold and Treasuries will present a great buying opportunity if one is patient. Fed Governor Brainard speaks at 7:30 am CT and at 9:00, we get fresh November Michigan Consumer data.
---
---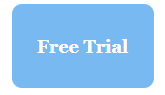 Please do not hesitate to contact us with any questions on the markets, trading, or opening an account
Info@BlueLineFutures.com
312-278-0500
Follow us on Twitter:@BlueLineFutures
Follow us on Facebook:Blue Line Futures Facebook page
Subscribe to our YouTube channel:Blue Line Futures YouTube channel