---
E-mini S&P (December)
Last weeks close:Settled at 2988.25, down 9.75 on Friday and up 17.50 on the week
Fundamentals:U.S benchmarks are battling off a wave of weakness following Fridays open and are set to start the week on a positive note. An upbeat narrative on U.S and China trade has mounted hopes of an interim deal in November, broadly boosting sentiment. China lauded substantial progress on the trade front which comes on the heels of slowing growth. Fridays data showed GDP at 6.0%. Although this was already below the 6.1% expected and at nearly 30-year lows, some analysts believe growth was much worse than the headline read. The IMF lowered their 2020 forecast for Chinas GDP to 5.8% last week. President Trump continues to echo the Phase-1 deal that would halt additional tariffs and force China to purchase $50 billion a year in agricultural products, saying it should be ready to sign at the G-20 next month.
JPMorgan kicked earnings season got off last week and traded to a fresh record high, heres how to play more upside with limited risk.A strong start last week set a positive tone as the calendar heats up. We see 40% of the Dow and 25% of the S&P report this week but today is fairly quiet.Bill Baruch spoke with CNBCs Trading Nation on Friday to discuss two standout reports.Halliburton reported a 32% drop in quarterly profit this morning, but the numbers were broadly inline with estimates of 0.34/share. The stock is down nearly 1% premarket in an otherwise quiet earnings morning. On Friday, Boeing lost 6.79%, Amazon 1.68% and Microsoft 1.63%; each report this week.
Technicals:Fridays sharp slip broke below two layers of key support for the S&P but certainly proved to be a buying opportunity as price action is nearly 1% from the 2975 low this morning. For the S&P, we did not have a major three-star support until 2951.25-2953 but the NQ has major three-star support at ...Please sign up for a Free Trial at Blue Line Futures to receive our entire technical outlook, actionable bias and proprietary level emailed each morning.
Crude Oil (December)
Last weeks close:Settled at 53.87, down 0.16 on Friday and down 0.91 on the week
Fundamentals:Crude Oil is slipping, paring all gains post Wednesdays EIA report. Deteriorating global growth echoes the U.S-China trade war and without additional supply cuts by OPEC+, Crude Oil finds itself a casualty. Headlines signaling that OPEC+ could consider such in December helped lift sentiment into Friday. Estimates making their rounds signal that Chinas growth was much worse than the 6.0% reported and could be much worse than the 5.8% expected by the IMF in 2020. At this point, jawboning each an interim trade deal and additional cuts was unable to lift the tape above any crucial levels of resistance. We remain Bearish in Bias targeting $47-48 over the intermediate-term.
Technicals:A healthy move into last Friday has fully dissipated after failing at major three-star resistance at 54.70-55.00. Price action clung to major three-star support at 53.71-53.93 into settlement but the weakness was already showing. We believe the bears to be back in the drivers seat below our pivot of 53.71-53.93 which also aligns settlement and our momentum indicator. A close below ...Please sign up for a Free Trial at Blue Line Futures to receive our entire technical outlook, actionable bias and proprietary level emailed each morning.
Gold (December)
Last weeks close:Settled at 1494.1, down 4.2
Fundamentals:Gold has done well in fighting off waves of weakness. The metal has focused more on a weaker U.S Dollar than rising Treasury yields. In fact, the U.S 30-year Bond is making a new low in price on the swing this morning. The economic calendar is quiet today and a speech from Fed Governor Bowman at 10:40 am CT stands out. Otherwise, traders must focus on the gyrating U.S-China and Brexit headlines that gyrate both the rates and currencies.
---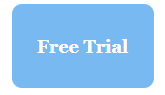 Please do not hesitate to contact us with any questions on the markets, trading, or opening an account
Info@BlueLineFutures.com
312-278-0500
Follow us on Twitter:@BlueLineFutures
Follow us on Facebook:Blue Line Futures Facebook page
Subscribe to our YouTube channel:Blue Line Futures YouTube channel