---
E-mini S&P (December)
Yesterdays close:Settled at 3008, down 0.50
Fundamentals:U.S benchmarks are set for a higher Quadruple Witching open, or closing of the September futures and options contracts at the 8:30 am CT bell. On one side of the coin, the Federal Reserve satisfied the markets demand for looser policy this week and the tape has responded by nearly posting record highs. On the other side, extremely strong technical resistance has capped this rally and Fed members themselves do not currently see the need for additional easing measures. All the while, there is a liquidity crisis and the overnight lending rate has soared as high as 10% this week forcing the Fed to again conduct repo operations today.We believe this market is ready to make a transition from Fed easing dependence to data dependence, whereas better data will fuel this market to fresh records; Bill Baruch discussed this with Bloomberg yesterday morning.However, is the developing liquidity crisis echoing the broken system permabears have been calling for and furthermore, is the equity market the one wearing blinders? We dont need answers today, and this is where our Neutral and cautiously optimistic Bias has helped traders navigate the day to day gyrations; above support and pivot levels, the path of least resistance remains higher. We look forward to comments from NY Fed President Williams at 7:15 am CT and rate-cut dissenter Boston Fed President Rosengren at 10:20 am CT.
Technicals:For two sessions in a row, both the S&P and NQ have closed at but not out above major three-star resistance levels. Intraday, both indices tested but failed at their respective next levels of major three-star resistance; for the S&P this aligns with the record high at 3027.50-2032.50 and for the NQ this is ...Please sign up for a Free Trial at Blue Line Futures to view our entire technical outlook and actionable bias and levels.
Crude Oil (November)
Yesterdays close:Settled at 58.19, up 0.15
Fundamentals:Crude Oil is higher on the session and firm ahead of the weekend. Still, price action is about 8% from the best levels of the week. Following harsh comments from Irans Foreign Minister and reports that Saudi Arabia was buying millions of barrels of Crude from Iraq to meet demand, WTI jumped to a high of 59.49. Those gains dissipated after Iraq denied those reports, but the ever-present geopolitical concerns remain very relevant and after last weekend, we would be surprised to not see a seller strike ahead of the weekend.
Technicals:We remain Neutral Crude Oil, but believe higher prices coming out of the weekend, barring any fresh developments, should be faded. We have major three-star resistance at ...Please sign up for a Free Trial at Blue Line Futures to view our entire technical outlook and actionable bias and levels.
Gold (December)
Yesterdays close:Settled at 1506.2, up 9.6
Fundamentals:Gold is quietly consolidating above the psychological $1500 mark in a healthy manner. Given the developing liquidity crisis seen through the surge in overnight lending rates forcing the Federal Reserve to conduct repo operations, a slight step-down QE lane, Gold seems to be lurking in the trees and ready to surge. Although markets are still pricing in one more cut this year with a better than 60% probability, Fed members dont agree and this overall poured cold water over Gold in the back half of the week. Furthermore, economic data has overall been solid from CPI last week to Industrial Production and Philly Fed this week and this has also kept Gold in check. There are no headlines coming out of NY Fed President Williams speech at 7:15 am CT and we look to Boston Fed President Rosengren, who dissented again Wednesday, at 10:20 am CT.
---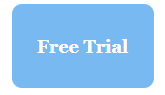 Please do not hesitate to contact us with any questions on the markets, trading, or opening an account
Info@BlueLineFutures.com
312-278-0500
Follow us on Twitter:@BlueLineFutures
Follow us on Facebook:Blue Line Futures Facebook page
Subscribe to our YouTube channel:Blue Line Futures YouTube channel