---
E-mini S&P (September)
Last weeks close:Settled at 2891.50, up 43.00 on Friday and down 28.25 on the week
Fundamentals:U.S benchmarks are off to a strong start this week. One is welcome to credit this action to hopes on U.S and China trade negotiations, however, the move began after pinging major three-star support on Thursday and the reversal is much broader. Its widely seen that markets can quickly focus on either the favorable or deteriorating and uncertain landscape when it so chooses. Ultimately, where does the value come in? That value clearly came in at 2820 support Thursday and although trade headlines helped bring a tailwind, without any certainty on that front, one can credit better earnings and U.S economic data just as much. President Trump reiterated over the weekend there is not a trade deal with China to sign nor is he ready, but he did emphasize talks are developing and White House Chief Economic Adviser Larry Kudlow did much of the same. Developments on Huawei, where the White House could allow them to buy from U.S suppliers has certainly added to the risk-on sentiment.
The Federal Reserve is in the spotlight this week with the Minutes from their July rate-cut meeting due Wednesday and the Jackson Hole symposium set to begin Thursday. Fed Chair Powell will give the keynote address on Friday. Although todays economic calendar is bare in the U.S, soft Eurozone CPI is helping to mount expectations for a cut at the ECBs September meeting. Expectations for looser central bank policy in the region is helping to lift markets and drowned out the revolving door of drama surrounding Brexit and Italy. The Peoples Bank of China is also in the headlines on news they will make the loan prime rate the new benchmark. This is expected to increase lending to small businesses. The DAX is up 1.5% and the Shanghai Composite 2.1%.
Technicals:Do not fight momentum, price action gained out above resistance levels on Friday and this added a further technical tailwind. The S&P and NQ have both crossed out above a trend line that aligns near the 100-day moving averages and as long as the S&P stays above ...Please sign up for a Free Trial at Blue Line Futures to view our entire technical outlook and actionable bias and levels.
Crude Oil (October)
Last weeks close:Settled at 54.81, up 0.39 on Friday and up 0.44 on the week
Fundamentals:Crude Oil is up more than 1% this morning after a drone attack on a Saudi oilfield. Their Energy Minister did say that production was not impacted but with Yemeni rebels behind the attack, it is a constant reminder of the current geopolitical landscape. Its not a coincidence that volatility is picking up with the October contract becoming front-month, as we noted last week. We expect continued volatility this week with the September expiration being one of the many catalysts. The more broadly positive risk-environment is also providing a tailwind to this tape.
Technicals:After settling above our pivot on Friday, price action has traded out above first key resistance at...Please sign up for a Free Trial at Blue Line Futures to view our entire technical outlook and actionable bias and levels.
Gold (December)
Last weeks close:Settled at 1523.6, down 7.6 on Friday and up 15.1 on the week
Fundamentals:The price of Gold is coming in a bit today due to more favorable risk-sentiment leading equity markets and Treasury yields higher. The U.S Dollar is holding near unchanged and is not currently acting as a headwind. Todays economic calendar in the U.S is bare as we look to Minutes from the Feds rate-cut meeting Wednesday and the start of the Jackson Hold symposium Thursday. Golds fundamental and technical landscape remain extremely favorable but there are budding headwinds if U.S growth begins to turn a corner.Bill Baruch spoke with Kitcos Daniela Cambone on Friday to discuss.
---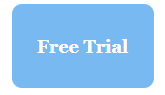 Please do not hesitate to contact us with any questions on the markets, trading, or opening an account
Info@BlueLineFutures.com
312-278-0500
Follow us on Twitter:@BlueLineFutures
Follow us on Facebook:Blue Line Futures Facebook page
Subscribe to our YouTube channel:Blue Line Futures YouTube channel