Coffee Futures---Coffee futures in the December contract are trading higher by 35 points at 98.35 a pound as prices are still hovering right near a 14-year low looking to retest major support around the 95 level which was touched on multiple occasions in the month of May only to rally every single time.
At the present time I am not involved as I'm sitting on the sidelines waiting for a bottom to occur, however fundamentally speaking coffee supplies are on the rise and continue to undercut coffee prices after the International Coffee Organization (ICO) last Monday raised its global 2018/19 coffee surplus estimate to 3.92 mln bags from a July estimate of a 3.11 mln bag surplus.
The Columbian Coffee Growers Federation reported last Monday that July coffee production in Columbia the world's 2nd biggest arabica producer jumped +25% y/y to 1.3 million bags. Coffee prices are trading under their 20 and 100 day moving average telling you that the trend is to the downside as the chart structure is poor as I'm advising clients to avoid this market at this time as the commodities in general still remain week due to a recession developing in Europe and no trade agreement with China.
I see no reason to be a buyer at this time despite the fact that the Brazilian harvest is about 95% complete as that is a bullish fundamental factor going forward seasonably speaking.
TREND: LOWER
CHART STRUCTURE: POOR
VOLATILITY: AVERAGE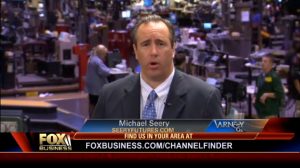 If you are looking to contact Michael Seery (CTACOMMODITY TRADING ADVISOR) at 1-630-408-3325 I will be more than happy to help you with your trading or visit www.seeryfutures.com
TWITTER---@seeryfutures
FREE TRIAL FOR THE LIMIT UP COMMODITY NEWSLETTER
Email: mseery@seeryfutures.com
If youre looking to open a Trading Account click on this link www.admis.com
There is a substantial risk of loss in futures and futures options. Furthermore, Seery Futures is not responsible for the accuracy of the information contained on linked sites. Trading futures and options is Not appropriate for every investor.