As you know, our report goes out each morning to clients and Free Trial subscribers berfore 7:30 am CT. Enjoy our Fundamnetals below. But please register for a Free Trial of 1 or all 4 of of our Blue Line Express daily commodity reports in order to get all of our great insight; Techinicals, Fundamenals, and proprietary Bias and Levels. E-mini S&P, Crude, Gold. Contact our trade desk, we cover more - Treasuries, Nat Gas, Copper etc -312-278-0500 or info@bluelinefutures.com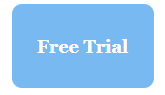 If you are viewing on Barchart, the links may not work. Please copy and paste this in your browser:
---
E-mini S&P (September)
Yesterdays close:Settled at 2985, down 22.00
Fundamentals:U.S benchmark finished lower yesterday, a day after President Trump poured cold water over trade hopes. One topic at our trade desk yesterday morning was the resilience in U.S Treasuries ahead of U.S hours, as if they were the canary in the coal mine for a weak session to come. Housing data also underwhelmed, and it seemed to set a tone after the bell. Generally speaking, bad housing data raises recessionary concerns. After a substantial run since the June 3rd bottom to record highs and out above 3000 since, price action is/was due for a breather and this is why we began Neutralizing our Bullish Bias.
Odds are mounting for the Fed to cut 50 basis points later this month, hitting a high above 36% this morning. This certainly tells the story of the U.S 10-year Note yield which cannot keep its distance from 2%. Today, we look to Philly Fed Manufacturing. Remember, manufacturing beginning with June ISM on July 1st was less-worse followed by Manufacturing Payrolls for June which were surprisingly strong. On Monday, fresh July NY Empire State Manufacturing bounced back solidly from a dismal June read. One thing we are on the lookout for is peak bad news is good news. We believe that this market wants to see a healthy Philly Fed number today in order to begin paring yesterdays losses. Atlanta Fed President Bostic speaks at 8:30 am CT but NY Fed President Williams will be watched much more closely at 1:15 pm CT.
As we dive into earning season, led by the banks, the XLF lost 0.89% yesterday although Bank of America who reported ahead of the bell gained 0.69%. JPMorgan and Goldman Sachs who reported Tuesday led the march lower. Morgan Stanley is down nearly 1% premarket after reporting beats this morning. The NQ is doing a fine job of ignoring Netflix which missed earnings after the bell and is down more than 10% premarket. IBM is also down about 1% after reporting. Honeywell, UnitedHealth and others report ahead of the bell today and Microsoft will lead after the close.
Technicals:Price action in the S&P began slipping when a trend line from the June 27th low was decisively taken out, this aligned with our major three-star support at 3004-3006. A poor finish yesterday has been buoyed overnight and ultimately the settlement prices in both the S&P and NQ were not below our next crucial levels of support at ...Please sign up for a Free Trial at Blue Line Futures to view our entire technical outlook and proprietary bias and levels.
Crude Oil (September)
Yesterdays close:Settled at 56.92, down 0.82
Fundamentals:Crude Oil is trying its best to hold ground near a crucial level of support. August options expired yesterday, and September is now front month. Yesterdays EIA report was bearish and weighed on an already soft tape due to rising trade war fears. Although the headline draw of 3.116 mb of Crude was more than expected, much larger builds of Gasoline and Distillates than expected more than offset the headline. Keeping a bid under prices early today was news that Irans Revolutionary Guard seized a foreign oil tanker claiming it was smuggling 1 million liters of fuel. Tensions remain high surrounding Iran and the countrys Foreign Minister has threatened to close the Straits of Hormuz. We expect Crude to trade in a choppy pattern through today, but if it can hold a technically constructive landscape, we imagine theres reason for buyers to step in ahead of the weekend.
Technicals:Amidst weakness late in the session, price action held major three-star support at ..Please sign up for a Free Trial at Blue Line Futures to view our entire technical outlook and proprietary bias and levels.
Gold (August)
Yesterdays close:Settled at 1423.3, up 12.1
Fundamentals:Silver achieved $16 for first time since February and its finally doing some of the heavy lifting for the precious metal complex. Silver severely lagged Golds June rally and now that Gold is consolidating, it needs Silver to keep buyers on board. Today is a perfect example; Philly Fed Manufacturing blew out expectations causing the 30-year Bond to lose nearly a point. Gold which was already off its overnight high of 1431.9 (separate technical story) only bounced around in $7 range post-Philly thus far and has arguably held ground extremely well and credit that to Silver. Still, we are not saying everything is in the clear fundamentally or technically simply because of Silver; we have concerns that the Feds rate cut path is too highly priced to reality and this could be a headwind for Gold. For now, for this hour, the precious metals complex is winning the battle. NY Fed President Williams speaks at 1:15 pm CT.
---
---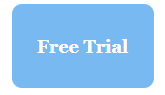 Please do not hesitate to contact us with any questions on the markets, trading, or opening an account
Info@BlueLineFutures.com
312-278-0500
Follow us on Twitter:@BlueLineFutures
Follow us on Facebook:Blue Line Futures Facebook page
Subscribe to our YouTube channel:Blue Line Futures YouTube channel