Coffee Futures---Coffee futures in the September contract is sharply lower for the 2nd consecutive session down another 450 points at 106 .60 a pound selling off due to the fact that frost concerns have waned at this time as harvest remains in full swing.
I am currently not involved in coffee as the risk/reward is not in your favor at this time, however if prices drop down to the 103 level I would be interested in buying a futures contract while placing the stop loss under the June 19th low of 96.25 as an exit strategy as the risk would be around $2,600 per contract plus slippage and commission.
Coffee prices are still trading above their 20 & 100 selling off nearly 900 points from Friday's high as the 115 level on the daily chart has acted like cement and has sold off every single time over the last 6 months.
Currently my only soft commodity recommendation is a bullish sugar trade, however I do believe that the 14 year low which was hit on May 7th will hold as the long term bottom most likely is in place so look to play this higher on further weakness in my opinion.
TREND: ---HIGHER
CHART STRUCTURE: IMPROVING
VOLATILITY: HIGH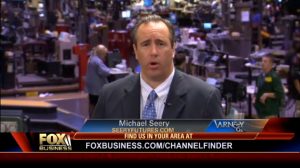 If you are looking to contact Michael Seery (CTACOMMODITY TRADING ADVISOR) at 1-630-408-3325 I will be more than happy to help you with your trading or visit www.seeryfutures.com
TWITTER---@seeryfutures
FREE TRIAL FOR THE LIMIT UP COMMODITY NEWSLETTER
Email: mseery@seeryfutures.com
If youre looking to open a Trading Account click on this link www.admis.com
There is a substantial risk of loss in futures and futures options. Furthermore, Seery Futures is not responsible for the accuracy of the information contained on linked sites. Trading futures and options is Not appropriate for every investor.