Live Cattle Futures---Live cattle futures in the August contract is trading lower by 52 points at 105.05 in a relatively quiet trade this Wednesday afternoon in Chicago looking for some fresh fundamental news to dictate short-term price action.
If you take a look at the daily chart a descending triangle pattern has developed in my opinion as I have been recommending a bearish position from around the 106.30 level and if you took that trade continue to place the stop loss above the June 12th high of 107.17 as an exit strategy.
The chart structure is excellent at the present time is outstanding as the volatility has slowed down in recent days, but I still believe lower prices are ahead as the downtrend line still also remains intact so continue to play this lower as the risk/reward are in your favor in my opinion.
If prices break the May 31st contract low of 102.30 I think we could bust the 100 level in the coming weeks ahead as traders are also awaiting this Friday's cattle on feed report as that certainly will send volatility into this market next Monday.
TREND: ----LOWER
CHART STRUCTURE: EXCELLENT
VOLATILITY: AVERAGE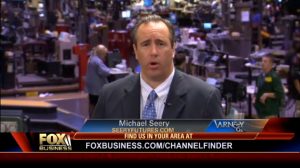 If you are looking to contact Michael Seery (CTACOMMODITY TRADING ADVISOR) at 1-630-408-3325 I will be more than happy to help you with your trading or visit www.seeryfutures.com
TWITTER---@seeryfutures
FREE TRIAL FOR THE LIMIT UP COMMODITY NEWSLETTER
Email: mseery@seeryfutures.com
If youre looking to open a Trading Account click on this link www.admis.com
There is a substantial risk of loss in futures and futures options. Furthermore, Seery Futures is not responsible for the accuracy of the information contained on linked sites. Trading futures and options is Not appropriate for every investor.