E-mini S&P (September)
Yesterdays close:Settled at 2926.25, up 30.00
Fundamentals:Its Fed Day and expectations for a full dovish shift have fueled equity markets higher in recent weeks and truly all year. The S&P is about 1% from its all-time high and there is a 24.2% probability the Federal Reserve cuts rates at 1:00 pm CT. Although markets are not holding the committees feet to the fire today, President Trump certainly is adding pressure. Rumors dating back to December that the White House would demote Fed Chair Powell reemerged yesterday and one must wonder if such timely questions were planted. Regardless, the overall expectations tied to the Feds message today are extremely lofty given that markets are pricing-in an 83.7% probability they cut rates at the July 31st meeting. This tells us that a policy statement that reads similarly to those in the past, one that exudes patience and data dependence, will not be enough to satisfy these expectations. We believe such patience would in fact rein in equity market price action. Luckily, the committee will release their Economic Projections which includes the infamous Dot Plot and we get even more to analyze.
Todays economic calendar also boasts ECB Executive Board Member Coeure who is President Draghis potential successor. His comments in an interview posted early Monday invigorated the ECB rate discussion if inflation cannot firm. ECB President Draghi sent lit a fire under equity markets yesterday morning saying that the ECB must loosen policy if inflation and economic growth remain soft. This is something to keep in mind for you currency traders, it implies that the Dollar does not have to fully weaken just because the Fed cuts rates. Coeure speaks at 7:30 am CT and Draghi speaks at 9:00 am CT in the final day of the Eurozones annual three-day meeting.
Additionally, Crude Oil inventory data is released at 9:30 am CT. Although the Fed is by far the only focus today, generally speaking do not underestimate Crude Oils impact on the tape.
Technicals:The S&P achieved what we called our nearest target yesterday at 2932.50-2938 with a high of 2936.50. Although yesterday was the bull-flag breakout, a pattern we have been tracking since last week, it is always important to never chase price action into those type of levels. This pullback is extremely healthy, and we now have major three-star support at ...Please sign up for a Free Trial at Blue Line Futures to view our entire technical outlook and actionable bias and levels.
Crude Oil (August)
Yesterdays close:Settled at 54.11, up 1.94
Fundamentals:Crude Oil has been awaiting a moment to ignore bloating U.S supplies, growing U.S production and slimming demand. Yesterday was that day. Crude roared higher along with risk assets in a central bank induced frenzy. But lets not forget there is an ever-present geopolitical threat with Iran and OPEC is likely to extend cuts in two weeks. Just two days ago, Iran announced plans to breach the nuclear deal if Europe wont help them export and there are reports they are in talks with Russia and China to find a settlement mechanism. OPEC officially announced they will meet July 1st and OPEC+ will meet the following day; we expect them to extend cuts, the question is whether they up the ante. It may not be ironic that they are meeting after President Trump and President Xi meet at the G-20 Summit in Japan.
Yesterdays private API survey signaled less of a draw than analysts expect coming in at -0.812 mb. Gasoline was a larger build at 1.46 mb and Distillates fell by 50,000 barrels. Expectations for todays official EIA data are -1.077 mb Crude, +0.935 mb Gasoline and +0.712 mb Distillates. Crude inventories have grown for nine out of the last 12 weeks and we are not talking about small builds. In fact, the only three draws were actually some of the smallest deviations from zero. We do feel that merely a confirmation that inventories have not grown again would be supportive to the market under two conditions. First, we do not see another large build in Gasoline that offsets such and to a lesser degree Distillates. Second, we do not see another 100,000 bpd of production added.
As a reminder, the Fed releases their policy statement and projections at 1:00 pm CT and this will affect risk-assets.
Technicals:We reestablished a minor Bullish Bias on Crude Oil yesterday and it gained 3.7% running into our only major three-star resistance level at ...Please sign up for a Free Trial at Blue Line Futures to view our entire technical outlook and actionable bias and levels.
Gold (August)
Yesterdays close:Settled at 1350.7, up 7.8
Fundamentals:Gold is doing what it needs to do, remain stable above crucial levels of technical support ahead of todays FOMC Meeting. Unfortunately, the Dollar is stable as well and the Dollar Index is 1% from its high of the year. Additionally, mounting expectations for a rate cut as early as July 31st create lofty expectations for the Fed to actually be more dovish than today. Although we remain unequivocally long-term Bullish in Bias Gold because our narrative continues to point to a low rate environment, we are extremely cautious heading into today given what markets have already priced-in and that the U.S 10-year Note yield is already hovering an eyelash above 2%.
---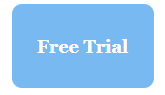 Please do not hesitate to contact us with any questions on the markets, trading, or opening an account
Info@BlueLineFutures.com
312-278-0500
Follow us on Twitter:@BlueLineFutures
Follow us on Facebook:Blue Line Futures Facebook page
Subscribe to our YouTube channel:Blue Line Futures YouTube channel