Cotton Futures---Cotton futures in the December contract which is considered the new crop and is currently being grown in the southern part of the United States is up 67 points at 66.42 still stuck in a 4 week consolidation pattern looking for some fresh fundamental news to push prices in either direction.
At the present time I am not involved as there's a possibility that the contract low which was hit on June 10th at 64.70 might be a false breakout so keep a close eye on this as a break out is looming in my opinion.
Cotton prices are trading under their 20 and 100 day moving average as the trend still does remain negative, however the grain market has come to life over the last 3 weeks as I think that will help to support cotton prices down the road. Volatility at the present time is extremely low as favorable weather conditions especially in the state of Texas continue to keep a lid on prices as planting has been much more ideal than here in the Midwestern part of the United States where we experience rain consistently with cool temperatures.
Historically speaking cotton prices look cheap in my opinion as I had been recommending a bearish position in the month of April which worked out very well as the trade war with China has certainly depressed prices so keep a close eye on this commodity as I will not go short.
TREND: ----LOWER
CHART STRUCTURE: EXCELLENT
VOLATILITY: LOW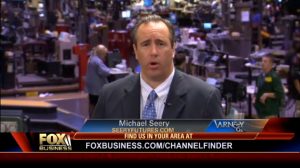 If you are looking to contact Michael Seery (CTACOMMODITY TRADING ADVISOR) at 1-630-408-3325 I will be more than happy to help you with your trading or visit www.seeryfutures.com
Skype Address: 5da1f85979b7117b
TWITTER---@seeryfutures
FREE TRIAL FOR THE LIMIT UP COMMODITY NEWSLETTER
Email: mseery@seeryfutures.com
If youre looking to open a Trading Account click on this link www.admis.com
There is a substantial risk of loss in futures and futures options. Furthermore, Seery Futures is not responsible for the accuracy of the information contained on linked sites. Trading futures and options is Not appropriate for every investor.