Copper Futures---Copper futures in the July contract are down 210 points at 2.6500 a pound in a relatively quiet trade this Wednesday afternoon in New York looking for some fresh fundamental news to dictate short-term price action.
I have been recommending a bearish position over the last couple of months from the 2.8240 level and if you took that trade the stop loss now stands at 2.7020 on a closing basis as that was yesterday's high.
Copper is trading above its 20 & 100 day moving average, but for the bearish momentum to continue we have to break June 7th low of 2.5995 in my opinion so stay short & continue to place the proper stop loss as we are just an eyelash away from being stopped out. Volatility in
Copper is average at the present time as prices are still hovering right near an 18 week low as we have stalled out over the last week consolidating the downdraft in prices that we have witnessed from the April 17th high of 3.0010 as weak demand and a relatively strong U.S dollar continues to keep pressure on prices.
TREND: ----LOWER
CHART STRUCTURE: EXCELLENT
VOLATILITY: AVERAGE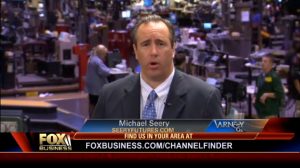 If you are looking to contact Michael Seery (CTACOMMODITY TRADING ADVISOR) at 1-630-408-3325 I will be more than happy to help you with your trading or visit www.seeryfutures.com
Skype Address: 5da1f85979b7117b
TWITTER---@seeryfutures
FREE TRIAL FOR THE LIMIT UP COMMODITY NEWSLETTER
Email: mseery@seeryfutures.com
If youre looking to open a Trading Account click on this link www.admis.com
There is a substantial risk of loss in futures and futures options. Furthermore, Seery Futures is not responsible for the accuracy of the information contained on linked sites. Trading futures and options is Not appropriate for every investor.