---
E-mini S&P (June)
Yesterdays close:Settled at 2887, down 2.25
Fundamentals:U.S benchmarks are edging lower this morning amidst trade worries, weakness in Asia and as antitrust headlines creep back into the picture. U.S CPI data is on deck at 7:30 am CT and this pivotal inflation indicator is the highlight of the week. We watch the Core read most closely (excludes food and energy), its expected at +0.2% MoM and +2.1% YoY. We have said it before and will say it again; the Federal Reserve is in the drivers seat. A stronger than expected read will pour cold water over the odds of a Fed rate cut as early as July 31st, those odds currently sit at 78.1%. Slowing inflation has paved the way for the Fed to loosen policy and another soft read should help lift sentiment today.
The Hang Seng finished down 1.73% as police battle with protesters. Just days after the 30th anniversary of the Tiananmen Square massacre, protesters are pushing back against a new bill to allow extradition to China. The region is already on shaky ground due to slowing growth from the ongoing trade war and this put a dent in yesterdays fresh fiscal measures out of China.
With the S&P on its high yesterday, President Trump tweeted touting the stock markets gains. Of course, that marked a top with the S&P shedding more than 1% from that level. However, this price action more truly comes from his more hardened comments on trade with China; that he wont accept a deal less than the one negotiated before tensions escalated about a month and a half ago.
Lastly, DoJ antitrust chief Delrahim in a speech yesterday sent warning shots to tech behemoths comparing them to Standard Oil and saying they cant escape scrutiny simply because their platforms are free.
Technicals:Price action in the S&P slipped below 2894 and although 2886.25-2889.25 did give you that quick trade opportunity and was settlement, its more important to understand that the bulls lost the drivers seat. Major three-star support now comes in at ...Please sign up for a Free Trial at Blue Line Futures to view our entire technical outlook and proprietary bias and levels.
Crude Oil (July)
Yesterdays close:Settled at 53.27, up 0.01
Fundamentals:After a quiet back and forth session, API reported another surprise build in Crude inventories. With inventories bloating consistently week after week, at what point is it no longer a surprise? The results for API were +4.852 mb Crude, +0.829 mb Gasoline and -3.461 mb Distillates. The price of Crude is sharply lower this morning but attempting to find support at a critical long-term level. Pressuring the tape is also a weaker demand outlook amidst rising production. Furthermore, Goldman Sachs noted that OPECs production pact can only do so much if U.S production continues to increase. Todays official EIA data is expected at -0.481 mb Crude, +0.743 mb Gasoline and +1.138 mb Distillates. With API already being priced in, the headline Crude read will be pivotal along with estimated production.
Technicals:In yesterdays Midday Market Minute, we pointed to the first test to major three-star support being a buy opportunity (this happened Monday into Tuesday). However, a second test is more of a failure. We added that another big build in inventories should encourage new swing lows. The tape is playing out exactly like this. We want to be Bearish in Bias but more so do not want to chase price action ahead of data. If all lines up, look for a fade near the ...Please sign up for a Free Trial at Blue Line Futures to view our entire technical outlook and proprietary bias and levels.https://www.bluelinefutures.com/
Gold (August)
Yesterdays close:Settled at 1331.2, up 1.2
Fundamentals:Gold traded to a high of 1342.3 overnight and price action has actually dissipated since CPI data came in soft. Core CPI each MoM and YoY came in below expectations by one tenth and furthermore, the probability of a Fed cut by the July 31st meeting has moved from 78.1% to 83.4% after the data. Not only is the reaction in Gold unenthusiastic but such is the same for the Treasury complex. It is odd that Gold cannot extend gains on such news and for this reason we advise those who followed us in buying against major three-star support yesterday, to capitalize in one manner or another with more than a $10 swing into this morning.
---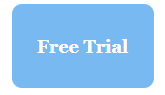 Please do not hesitate to contact us with any questions on the markets, trading, or opening an account
Info@BlueLineFutures.com
312-278-0500
Follow us on Twitter:@BlueLineFutures
Follow us on Facebook:Blue Line Futures Facebook page
Subscribe to our YouTube channel:Blue Line Futures YouTube channel