Coffee Futures---Coffee futures in the July contract is trading higher for the 5th consecutive session up another 75 points at 105.35 a pound continuing its bullish momentum as prices are now at a 3 month high. Fundamentally speaking this market is turning the corner as heavy rains could delay harvest coupled with the fact of frost concerns in the country of Brazil as that is pushing prices higher in the short-term.
The large money managed funds had a record short position, but they have been off setting that as they are part of the reason for this recent rally coupled with the fact that inventories of coffee have now hit an eight-month low at 2.393 million bags so continue to play this to the upside.
I have been recommending a bullish position from around the 95.80 level and if you took that trade continue to place the stop loss under the 14 year low which remains at 87.60, however later this week I will raise the stop loss.
The volatility in coffee is starting to expand which is a terrific thing to see with the next major level of resistance around the 110 area and I think that will be tested in this weeks trade as I see no reason to be short.
TREND: ----HIGHER
CHART STRUCTURE: IMPROVING
VOLATILITY: INCREASING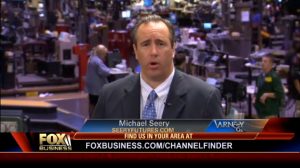 If you are looking to contact Michael Seery (CTACOMMODITY TRADING ADVISOR) at 1-630-408-3325 I will be more than happy to help you with your trading or visit www.seeryfutures.com
Skype Address: 5da1f85979b7117b
TWITTER---@seeryfutures
FREE TRIAL FOR THE LIMIT UP COMMODITY NEWSLETTER
Email: mseery@seeryfutures.com
If youre looking to open a Trading Account click on this link www.admis.com
There is a substantial risk of loss in futures and futures options. Furthermore, Seery Futures is not responsible for the accuracy of the information contained on linked sites. Trading futures and options is Not appropriate for every investor.