Sugar Futures---Sugar futures in the July contract are currently trading lower by 19 points at 11.62 a pound reversing the rally that we witnessed in yesterday's trade as I still remain bearish as I believe yesterday was caused by speculation of heavy rain entering certain parts are Brazil therefor hampering harvest.
At the present time I've been recommending 2 short positions with an average price of 12.06 and if you took those trades continue to place the stop loss above the May 15th high of 12.06 as the chart structure is outstanding.
For the bearish momentum to continue we have to break yesterday's low of 11.36 and then I think 11.10 is in the cards as crude oil prices are down over $2 today as that is also putting some pressure on sugar in today's action.
Sugar prices are still trading under their 20 and 100 moving average as the trend still remains negative and fundamentally speaking the India Sugar Mills Association forecast India's sugar stockpiles may reach a record high of 14.7 MMT by Sep 30th as the world is awash in supply.
The chart structure will not improve for another 5 trading sessions so you will have to accept the monetary risk, but continue to play this to the downside as the soft commodities remain bearish
TREND: ---LOWER
CHART STRUCTURE: EXCELLENT
VOLATILITY: LOW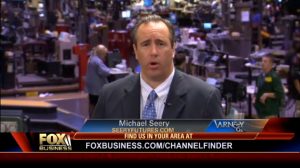 If you are looking to contact Michael Seery (CTACOMMODITY TRADING ADVISOR) at 1-630-408-3325 I will be more than happy to help you with your trading or visit www.seeryfutures.com
Skype Address: 5da1f85979b7117b
TWITTER---@seeryfutures
FREE TRIAL FOR THE LIMIT UP COMMODITY NEWSLETTER
Email: mseery@seeryfutures.com
If youre looking to open a Trading Account click on this link www.admis.com
There is a substantial risk of loss in futures and futures options. Furthermore, Seery Futures is not responsible for the accuracy of the information contained on linked sites. Trading futures and options is Not appropriate for every investor.