E-mini S&P (June)
Yesterdays close:Settled at 2930.75, down 7.25
Fundamentals:Tech behemoths Microsoft +4.5% and Facebook +9% surged overnight after strong earnings reports. They have single handedly kept a bid under the broader market and while the NQ boasts another record high, the S&P is flirting with unchanged. The global landscape speaks a different tone; Chinas Shanghai Composite finished down 2.43% today and Hong Kong shed 1%. The Shanghai Composite is now down 4.5% on the week after China eluded to pulling back the fresh stimulus measures that became a bellwether in driving 24% gains in the first quarter and as much as 33% on the year through Aprils high. The MSCI Emerging Market Index, a futures contract that we are active in trading with clients, is down 1.8% on the week and Copper, which we have pounded the tape as a fade-the-rallies trade, is at the lowest level in over a month after losing another 1% today. Again, the global landscape paints a different picture.
The U.S Dollar Index is in breakout territory hitting the 98.00 mark for the first time since May 2017. The U.S data has certainly not been anything to write home about and the Federal Reserve has become dovish this year. More importantly though, less dovish than their counterparts. However, it is their accommodative policy in and of itself that has given the green light to U.S stocks; those same stocks whose earnings expectations were lowered. But the fact that their expectations were lowered doesnt matter anymore, what matters is that they are beating them and U.S stocks at record highs are the most attractive bet out there. (Please understand that this is not a solicitation to hold unfettered leveraged longs. In fact, we have made great short trades with and for clients this week)
Speaking of earnings, 3M is down 8% premarket after missing this morning. Comcast and UPS are also in the red. It is after the close that matters most today though; Amazon, Intel and Starbucks report. On the economic calendar, we look to a pivotal read on U.S Durable Goods which is accompanied by weekly Jobless Claims at 7:30 am CT.
Technicals:S&P futures have yet to set a new all-time high although the NQ has set a fresh record in four of the last five sessions. The S&P has remained contained below our rare major four-star resistance at ...Please sign up for a Free Trial at Blue Line Futures to view our entire technical outlook and proprietary bias and levels.
Crude Oil (June)
Yesterdays close:Settled at 65.89, down 0.41
Fundamentals:Yesterdays domestic EIA inventory data underwhelmed bullish participants and price action consolidated lower in a healthy manner. Crude Oil is bouncing back this morning and Brent ripped to a new high as the broader picture remains upbeat with Iranian supply being stripped from the market by May 2nd. U.S Dollar strength coupled with global market weakness (China reducing stimulus measures) is certainly holding back what could have already been even higher prices. Durable Goods due at 7:30 am CT brings two sides of the coin; a strong number eludes to firming demand and activity whereas a miss is negative but should weaken the Dollar. Traders must keep an ear to the ground on the number of developing geopolitical topics ranging from OPEC production and their desire to fill Irans void (jawboning from Saudi Arabia, Russia, Nigeria and others), Libya and U.S-China trade.
Technicals:Price action is bouncing back from a new swing low overnight of 65.54. Ultimately, this move held first key support in a very constructive manner and as Brent rips to a new swing high WTI is waiting for the onset of U.S hours in order to confirm the strength. Major three-star resistance at ...Please sign up for a Free Trial at Blue Line Futures to view our entire technical outlook and proprietary bias and levels.
Gold (June)
Yesterdays close:Settled at 1279.4, up 6.2
Fundamentals:Gold is holding ground ahead of a crucial Durable Goods read but previous lows, now resistance, is keeping a lid on this rally attempt. Overall, it is impressive to see Gold hold such ground while the U.S Dollar is broadly gaining against its counterparts and the Dollar Index is trading to the highest level since May 2017. U.S Treasuries have had a constructive week despite the additional supply hitting the market. Economic weakness from abroad such as German Climate data yesterday lit a fire under Bund prices which correlated into such domestically and thus Gold. Look to todays data to confirm or deny stabilizing prices in the metal today.
---
---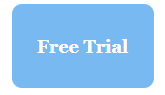 Please do not hesitate to contact us with any questions on the markets, trading, or opening an account
Info@BlueLineFutures.com
312-278-0500
Follow us on Twitter:@BlueLineFutures
Follow us on Facebook:Blue Line Futures Facebook page
Subscribe to our YouTube channel:Blue Line Futures YouTube channel