---
The U.S Dollar is broadly gaining ground against its pairs. This has set the Dollar Index on a breakout path. Lets take a look at the upcoming data and the levels to know in order to confirm or a deny a breakout in the Dollar or a breakdown in the Euro, Yen, Aussie and Canadian.
Click here to watch today's FX Rundown video.
https://www.bluelinefutures.com/single-post/2019/04/24/FX-Rundown
copy and paste the link in your browser.
---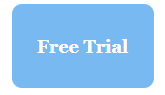 Please do not hesitate to contact us with any questions on the markets, trading, or opening an account
Info@BlueLineFutures.com
312-278-0500
Follow us on Twitter:@BlueLineFutures
Follow us on Facebook:Blue Line Futures Facebook page
Subscribe to our YouTube channel:Blue Line Futures YouTube channel