E-mini S&P (June)
Yesterdays close:Settled at 2938, up 25.50
Fundamentals:The S&P cash index hit a new all-time high yesterday, but the futures front-month is still shy of the 2947 mark set September 21st. Yesterdays close of 2938 was an eyelash short of the 2939.50 closing high that preceded 2947. This leaves unfinished business for the index that is tailing the NQ which has set a new all-time high in three of the last four sessions. Yesterday was by far the sincerest as price action ripped through the 7725-7745 area and even surpassed our upside target of 7800-7806.75 all in one session. The Dow is about 1% from its record and all three benchmarks are holding ground ahead of a pivotal day of earnings. Boeings earnings underwhelmed this morning, but the beleaguered stock is higher premarket and outperforming a good showing from Caterpillars report. Behemoths Microsoft and Facebook report after the bell and will certainly drive broad sentiment at these record levels.
Elsewhere, U.S and China announced a fresh round of high-level trade talks next week in Beijing. Why wouldnt the two sides feed this bullish narrative that something will get done soon? It has worked all year. They intend to cover the usual suspects; intellectual property, forced technology transfers and enforcement. This is what we call the substance. Progress has been lauded, but there has been an unquestionable lack of substance.
Todays economic calendar is again light with only weekly Crude inventories at 9:30 am CT and a 5-year Note auction at noon CT. However, nothing has changed abroad and German Ifo Business Climate missed expectations. This measures current climate and expectations six months out for the heart of the Eurozone. This read has trended lower since peaking in August and has missed six out of the last seven months.
Technicals:The S&P did what we expected here yesterday, a third test of major three-star resistance at 2922.25 that ripped through. Yes, the NQ has led the way and it severely overshot our upside target of 7800-7806.75 yesterday. The S&P still faces what we have classified as rare major four-star resistance at ...Please sign up for a Free Trial at Blue Line Futures to view our entire technical outlook and proprietary bias and levels.
Crude Oil (June)
Yesterdays close:Settled at 66.30, up 0.75
Fundamentals:After a strong start to the week, Crude was pushed to its back foot late yesterday after API data showed a build of 6.86 mb of Crude and 2.163 mb of Gasoline. Still, Crude has bounced back firmly this morning after comments from the Nigerian Oil Minister that OPEC+ production quotas will likely stick through June. This is merely a confirmation of what we already expected. Also adding broad support to the sector is Occidental attempting to outbid Chevron for Anadako. Todays EIA expectations are for +1.255 mb Crude, -1.042 mb Gasoline and -1.158 mb Distillates. This is a complete 180 from last nights API and if EIA merely confirms these analyst expectations, we expect Crude to finish the session much higher.
Technicals:Price action is trying to build its next floor. After settling out above resistance at 65.67-65.74 yesterday, todays session low comes in at 65.77. A continued hold of this level through today and a settlement out above 66.60 would very bullish targeting ...Please sign up for a Free Trial at Blue Line Futures to view our entire technical outlook and proprietary bias and levels.
Gold (June)
Yesterdays close:Settled at 1273.3, down 4.4
Fundamentals:Gold is holding ground, and this is an overall positive considering its vulnerability below 1280 and Dollar strength over the last 24 hours. Helping the metal though is strength in U.S and German sovereign debt. A miss on German Ifo Business Climate, the sixth in the last seven months, is a stark reminder that growth and sentiment are both broadly poor around the globe, despite U.S equity markets at all-time highs. Today is another light day for the economic calendar but we look to a 5-year Note auction at noon CT to potentially keep a constructive tape in the Treasury complex and thus Gold.
---
---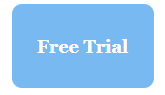 Please do not hesitate to contact us with any questions on the markets, trading, or opening an account
Info@BlueLineFutures.com
312-278-0500
Follow us on Twitter:@BlueLineFutures
Follow us on Facebook:Blue Line Futures Facebook page
Subscribe to our YouTube channel:Blue Line Futures YouTube channel