Speculators,
Hogs are tradeable on way up. Buy scale down any hard break, fake-hate news pending,
As rules change.
KC Wheat has just hit my OLB high noon in KC Monday. Holiday turns? A major Pot stock hit an olb.
Crude up, Trump Iran put screws to them, waivers. This is Trump made, macro to the economy.
Buy inflation now.
23 Mil hacked due to 123456 Password. It's idiotic to run the risk of losing a bank account. Fix it.
The FEEDER DRIFT up? Buy breaks. Is everyone hedged short? This is quarter 2 folks. Trade like a money manager. OK, I AM ASKING OPTION GUYS NOW.
FEEDER CATTLE.
HOW DO I PROTECT ALL FCV.$20.00TO DOWNSIDE NOW.
$160-140.00?
How bad on financing $200?
I think higher but give me a shout if you have option strategy. Thanks.
Stocks- spu's 2910, game on if looking next time up tight stop, 2916 if tight.
THIS HAS BEEN A TOP Indicator as noted in another upside blowoff, 9 week in everything, cotton? Buy my extreme's and hang on for dear life to the winner's is my algo studies with rules I give to you. (Paid education).
Cocoa has ? Level up here.
Coffee, might be worth another, buy 2nd shot at print olive extreme spillover under big support.
Clients- use explicit level, take shoot, a day if bad. Or play weekly.
Consulations and levels available.
The reason the levels are important, 1st time hits,"
Then hit algo alarm trigger and cowboy HFT spins the deck if you will. They can race stops both ways in-between. Enough with geek speak but its important for you to have ability to process when items I see like volume explosion as we cascade fast-market conditions trimming another 6% in hog panic 53.85 Olive BUY Extreme? This is live everywhere, some in reverse in meats. Shorts might be stuck. Gamble on calls?
How much commiss., do I get paid per strategy?
I put this type market color, charts levels, voice, in private, with levels to education,
including how I believe this algo logic works in this unlogical world of gyrating mini swing trades blowing as many rookie gamblers lacking discipline in the meantime.

Think of it as Alan's Cyber-Pit in each commodity, occasional bigger picture to micro,
voice with bigger picture swing levels. CFTC details have been my main stead since 90's w Tudor. This works when guys get stuck big, fast. Now maybe if grains ever get a spark.
Recognize Macro event also.
Thats a PTJ lesson learned. The liquidation trade?
Did Stocks Top on Easter Passover? Ep- 2910, over I will have none of it, short as trader. Interest rates can change on dime is risk.
Bubble beginning? Buckle up and lose your opinions.
They're are bigger fish to fry.
Is Hillary Refco HOG operation still running? Hogs running wild.
Hogs- Feb has OLS right now weekend rules, another higher. This is a sell LH level if bearish. One buying 45 puts with time?
Buy coffee calls ditto?
Stick to some rules and do not allow yourself to get
TAKEN OUT OF THE GAME.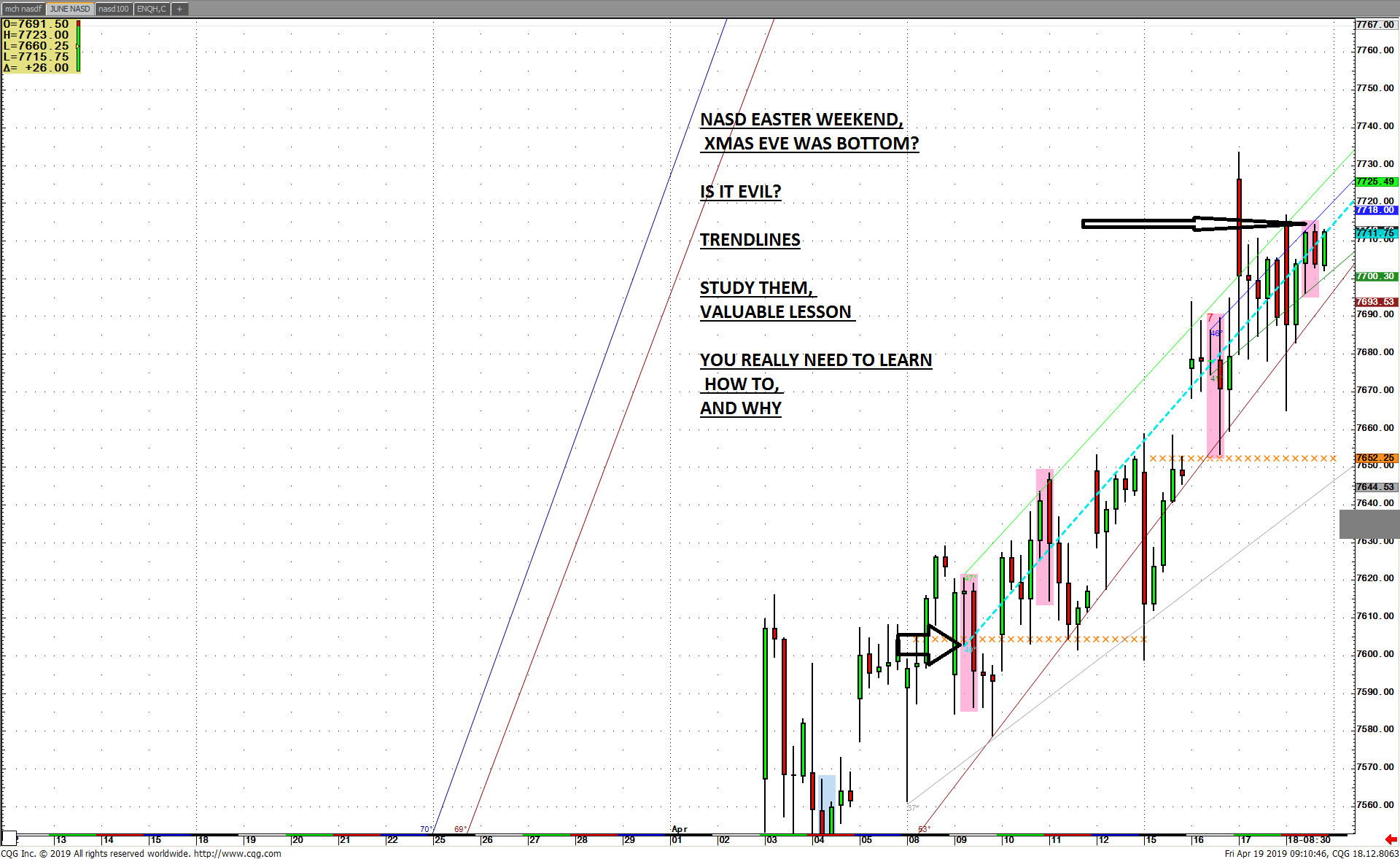 Best of Trading to you,
ARP *
Alan Palmer
HighGround Trading LLC
425 S. Financial Place Suite 2301
Chicago, IL 60605
312-870-1184
AlanP@HighGroundTrading.com
www.highgroundtrading.com
https://accountforms.rcgdirect.com/default.aspx


HighGround Trading, LLC (HGT) is a registered Introducing Broker (IB) registered under United States Laws. HGT makes no representations or warranties regarding the correctness of any information contained herein, or the appropriateness of any transaction for any person. Nothing contained herein shall be construed as a recommendation to buy or sell commodity futures or options on futures. This communication is intended for the sole use of the intended recipient. HGT is a member of the National Futures Association.
Futures and options trading involves substantial risk and is not suitable for all investors. Therefore, individuals should carefully consider their financial condition in deciding whether to trade. Option traders should be aware that the exercise of a long option will result in a futures position. The valuation of futures and options may fluctuate, and as a result, clients may lose more than their original investment. PAST PERFORMANCE IS NOT NECESSARILY INDICATIVE OF FUTURE RESULTS.
All information, communications, publications, and reports, including this specific material, used and distributed by HGT shall be construed as a solicitation for entering into a derivatives transaction. HGT does not distribute research reports, employ research analysts, or maintain a research department as defined in CFTC Regulation 1.71.