E-mini S&P (June)
Last weeks close:Settled 2910, up 9.50 on Friday and down 2.50 on the week
Fundamentals:U.S benchmarks slipped last night amidst strong overhead resistance, an uptick in geopolitical uncertainty and signs that Chinas central bank will not stimulate the economy as aggressively. Crude Oil is up 2% on news the White House is expected to announce an end to sanction waivers allowing some countries to import Iranian oil. China is allowed to import as much as 360,000 bpd and this is not expected to sit well. One must wonder how it could affect the ongoing trade talks. Another cloud of uncertainty is brought by a statement from Chinas Politburo which implied they are less willing to extend stimulus measures now that the economy has found stable footing. A key driver in Chinas stock market and those broadly around the globe is the excessive liquidity added by Chinas central bank. The Shanghai Composite is down 1.7% today after these signs the punch bowl could be reduced.
Much of the globe is on Easter Monday holiday so the volume is a bit lighter at the onset of U.S hours. But make no mistake, today and the rest of the week will be pivotal as we dive into the heart of earnings season. Halliburton and Kimberly-Clark are each up more than 4% premarket after topping earnings estimates. Coca-Cola, Lockheed Martin, Procter & Gamble and others report tomorrow. Facebook and Microsoft are due Wednesday, and Amazon, Starbucks, Exxon and Chevron are a few in the back half of the week.
Chicago Fed National Activity is due at 7:30 am CT and Existing Homes Sales are out at 9:00 am CT.
Technicals:Overall, a wide wave of resistance at 2909.50-2914.75 kept a lid on rally attempts through Thursday and last nights open. With that in mind, there is still major three-star resistance overhead at 2922.25 and price action failed on two attempts last week. A soft tape early in Thursdays session did fight back, and the NQ was able to finish out the week on a constructive note, avoiding what could have been a 1% tail from a new all-time high. Price action came within 6.50 of matching that new all-time high last night before retreating. First key support at ...Please sign up for a Free Trial at Blue Line Futures to view our entire technical outlook and proprietary bias and levels.
Crude Oil (June)
Last weeks close:Settled at 64.07, up 0.20 on Friday and up 0.05 on the week
Fundamentals:Crude Oil is up more than 2% this morning on reports the White House will end waivers on sanctions for importing Iranian oil as of May 2nd. There are currently about eight countries who receive waivers to allow limited purchases. China could import the most, as much as 360,000 bpd and India second at 300,000 bpd. To some degree, this was always highly possible and that is why the market is only up 2% on what otherwise is a major shock. Developments and details will continue but there are many political strategies to view this through and not limited to U.S and China trade talks or encouragement for OPEC+ to begin producing more Crude in May. However, we do remember what happened last time OPEC began producing more to make up for a loss of Iranian oil, the White House allowed the waivers and the market went through the October November December shock. OPEC now may not be too quick to maneuver, and this could pin $70 in the cross hairs by Memorial Day. But remember, nothing moves in a straight line.
Technicals:Price action has ripped through previous highs which became major three-star resistance at 64.72-64.79 and is now at the highest front month level since October 31st. We have been upbeat Crude Oil and on Thursday said it was immediate-term bullish above 63.87. Our next resistance level comes in at ...Please sign up for a Free Trial at Blue Line Futures to view our entire technical outlook and proprietary bias and levels.
Gold (June)
Last weeks close:Settled at 1276, down 0.8 on Friday and down 19.2 on the week
Fundamentals:Gold is trying to gain some footing this morning and a miss on Chicago Fed National Activity should help. We then look to Existing Home Sales at 9:00 am CT. The White House is expected to end waivers on importing Iranian oil and not only does this make the geopolitical landscape a bit questionable, it pins U.S and China relations in the mix as China is allowed to import the most Iranian oil. Today is Easter Monday Holiday around much of the globe but Chinas Shanghai Composite took a hit on expectations of less stimulus measure from Chinas central bank moving forward. Gold certainly ticked up on this, if there is broader weakness globally it should help pick Gold from the lowest area since December.
---
---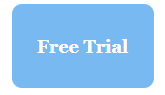 Please do not hesitate to contact us with any questions on the markets, trading, or opening an account
Info@BlueLineFutures.com
312-278-0500
Follow us on Twitter:@BlueLineFutures
Follow us on Facebook:Blue Line Futures Facebook page
Subscribe to our YouTube channel:Blue Line Futures YouTube channel