---
E-mini S&P (June)
Yesterdays close:Settled at 2891.75, down 2.75
Fundamentals:U.S benchmarks jumped early this morning after Chinese Trade Balance data showed a recovery in Exports from last months dismal read. However, the move is arguably just as equally related to deal-making with Chevron offering to buy Anadarko for $33 billion. First, on the data front, after February Exports plummeted 20.8% YoY, the March read showed a surge of 14.2% YoY. Adding to the tailwind was stronger Chinese New Loans data and less-worse February Eurozone Industrial Production at -0.2% versus -0.5% expected with January being revised better. Getting swept under the rug amidst a whirlwind of positive news this morning was Chinese Imports dropping 7.5% YoY, missing expectations for the fourth time in five months. Quietly in the details of this data was a 28% plunge in imports from the U.S and this certainly should not sit well in trade negotiations with the U.S. Still, the data has boosted equity markets from the U.S, Europe and Japan, however, Chinas Shanghai Composite could not close in the green.
JPMorgan officially kicked off earnings season this morning by beating estimates. The stock is up about 2% premarket and lifting Wells Fargo ahead of their report. Deal-making is certainly supporting sentiment and confidence in the economy after Chevron offered to buy Anadarko Petroleum for $33 billion. Speaking of sentiment, fresh April Michigan Consumer data is due at 9:00 am CT; strong reads here will keep todays tape on a path of least resistance north. We also look to Import and Export Price Index at 7:30 am CT.
Technicals:After three straight session of holding our strong support and what we called a buy opportunity at 2878.50-2882.75, the S&P has again turned north breaking out of its immediate-term consolidation range. It is up 0.5% early and facing major three-star resistance at ...Please sign up for a Free Trial at Blue Line Futures to view our entire technical outlook and proprietary Bias and levels.
Crude Oil (May)
Yesterdays close:Settled at 63.58, down 1.03
Fundamentals:Crude Oil spiked at 3:00 am CT with the catalyst ultimately being Chevrons confidence in the energy space by offering to buy Anadarko for $33 billion. Yes, a recovery in Chinese Exports in March from a dismal February is certainly helping. Furthermore, less-worse Eurozone Industrial Production is doing its part in burying global recessionary fears. Momentum is priming for a strong finish to the week with Gasoline demand, violence in Libya reducing production and the fresh deal-making news all deterring sellers as price action is testing the 64.60-64.79 ceiling formed this week. Baker Hughes Rig Count is due at noon CT.
Technicals:We continue to hold a favorable Bias for Crude Oil and broader risk-sentiment simply because the momentum is undeniable. Pullbacks not only in Crude Oil but other asset-classes such as the S&P are shallower and shallower each time; supports are holding. The elevated state does mean traders must stay vigilant in understanding the cause of any pullbacks but for now we remain upbeat on Crude targeting ...Please sign up for a Free Trial at Blue Line Futures to view our entire technical outlook and proprietary Bias and levels.
Gold (June)
Yesterdays close:Settled at 1293.3, down 20.6
Fundamentals:Golds bloodbath yesterday is showing signs of trying to stabilize on Dollar weakness. Less-worse Eurozone Industrial Production and upbeat Exports from China have taken safe-haven winds out of the Dollar, however, they have added pressure to Treasuries. On a positive note, Gold is stabilizing amidst this tug-of-war, but still remains vulnerable due to yesterdays technical damage. Pressure kicked-in early on the metal yesterday ahead of a deluge of Fed speak. In the aftermath, we have now seen the probability that rates stay unchanged this year jump to 60.3%. Fresh April Michigan Consumer data is due at 9:00 am CT and this will ultimately set a tone to finish out the week.
---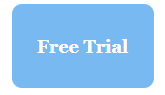 Please do not hesitate to contact us with any questions on the markets, trading, or opening an account
Info@BlueLineFutures.com
312-278-0500
Follow us on Twitter:@BlueLineFutures
Follow us on Facebook:Blue Line Futures Facebook page
Subscribe to our YouTube channel:Blue Line Futures YouTube channel