---
Tomorrow is the biggest day of the week. The ECB holds a policy meeting at 6:45 am CT followed by President Mario Draghis press conference at 7:30 am CT. U.S CPI is due at 7:30 am CT and then the Federal Reserve releases the Minutes from their March meeting at 1:00 pm CT. We cover what you need to know heading into this for the Dollar, Euro, Yen, Aussie and Canadian.
Click here to watch todays FX Rundown video.
https://www.bluelinefutures.com/single-post/2019/04/09/FX-Rundown
copy and paste the link in your browser.
---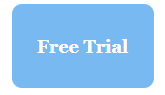 Please do not hesitate to contact us with any questions on the markets, trading, or opening an account
Info@BlueLineFutures.com
312-278-0500
Follow us on Twitter:@BlueLineFutures
Follow us on Facebook:Blue Line Futures Facebook page
Subscribe to our YouTube channel:Blue Line Futures YouTube channel