---
The Dollar stopped on a dime and a weak British Pound started the U-turn before Philly Fed beat expectations. Flash PMIs tomorrow will be crucial. We discuss the levels and what you need to know to round out the week.
Click here to watch todays FX Rundown video.
https://www.bluelinefutures.com/single-post/2019/03/21/FX-Rundown
copy and paste the link in your browser.
---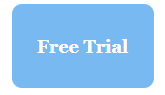 Please do not hesitate to contact us with any questions on the markets, trading, or opening an account
Info@BlueLineFutures.com
312-278-0500
Follow us on Twitter:@BlueLineFutures
Follow us on Facebook:Blue Line Futures Facebook page
Subscribe to our YouTube channel:Blue Line Futures YouTube channel