---
E-mini S&P (June)
Yesterdays close:Settled at 2840.50, up 10.75
Fundamentals:Deja vu, equity markets are melting higher again this morning and not on any fresh favorable news. The global landscape is stable and tomorrow the Federal Reserve is expected to confirm a dovish narrative with little to no plans to hike this year (more emphasis on the no plans). They plan to end a streak of quarterly hikes and provide a timeline to finish unwinding their balance sheet. The Federal Reserve is in the drivers seat, they will essentially end their tightening cycle tomorrow and nothing else seems to matter. Not an elusive China trade deal that took a step backwards in recent weeks, not Brexit chaos and certainly not first quarter earnings growth projected to come in at -2.5%.
This morning, ZEW Economic Sentiment data in both Germany and the Eurozone was less-pessimistic than expected; whoever said pessimism was a bad thing. In the U.S, we look to January Factory Orders. Will it come in below expectations for the fourth month in a row? Will it contract for three out of those four? We will find out at 9:00 am CT.
Technicals:Both the S&P and NQ are higher this morning and price action confirms yesterdays breakout close. The next level of resistance in the S&P comes in at ...Please sign up for a Free Trial at Blue Line Futures to view our entire technical outlook and proprietary bias and levels.
Crude Oil (May)
Yesterdays close:Settled at 59.38, up 0.56
Fundamentals:WTI Crude Oil is higher this morning and staring down the barrel at $60 for the first time since November 12th. A broadly strong risk-environment around the globe has helped keep a path of least resistance higher during this seasonally bullish time of year. However, the heavy lifting has come from Saudi Arabia. Not only have they followed through on promises to reduce both production and exports, they have promised to do more. Furthermore, yesterdays comments from the Saudi Oil Minister that they are still working to relieve the glut emphasizes their patience which in turn has continued to invigorate the bull case. Inventories will come into the picture as the day develops and the private API survey is due at 3:30 pm CT.Yesterday, Bill Baruch spoke with Bloomberg to discuss Oils current landscape.
Technicals:Price action is flirting with our major three-star resistance upside target at 59.63 and has come within an eyelash of achieving $60. While we have been upbeat and fairly Bullish in Bias Crude over the last month, we ...Please sign up for a Free Trial at Blue Line Futures to view our entire technical outlook and proprietary bias and levels.
Gold (April)
Yesterdays close:Settled at 1301.5, down 1.4
Fundamentals:Gold is higher this morning after somewhat of a disappointing second half to yesterdays session. Regardless of such, the metal has not fundamentally or technically done anything wrong and patiently awaits the Federal Reserves policy statement and projections on Wednesday. Treasury prices have taken a sharp U-turn from overnight action and this could trickle-in to stop Golds firm start, however, a softer U.S Dollar is helping to offset this. January Factory Orders are due at 9:00 am CT and this will be closely watched to set a tone across Gold, Treasuries and the Dollar today.Bill Baruch spoke on this trio yesterday with Bloomberg as we eye the Fed Wednesday.
---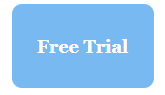 Please do not hesitate to contact us with any questions on the markets, trading, or opening an account
Info@BlueLineFutures.com
312-278-0500
Follow us on Twitter:@BlueLineFutures
Follow us on Facebook:Blue Line Futures Facebook page
Subscribe to our YouTube channel:Blue Line Futures YouTube channel