---
E-mini S&P (June)
Last weeks close:Settled at 2829.75, up 17.50 on Friday and up 77.50 on the week
Fundamentals:U.S benchmarks are trying to pick up where they left off on quadruple witching Friday. The S&P traded out above the trio of failed front-month tops from October, November and December but given the previous roadmap for the June contract, a soft close could not confirm a breakout just yet. We look ahead to a pivotal week highlighted by Wednesdays FOMC policy decision; their first quarterly meeting on the heels of five consecutive quarterly hikes.This was featured in our Tradable Events this Week along with three markets ripe for a swing; click here to read. Aside from the two-day policy meeting beginning on Tuesday, the U.S economic calendar is quiet in the first half of the week.
Coming out of the weekend, markets have entirely shrugged off headlines that a meeting between President Trump and Chinese President Xi is likely to be pushed out to June. Here, on Thursday, we said the meeting being delayed until at the earliest April tells us that it will be much later than. Both sides have lauded progress for months but if you take a step back, there is no proof that the two sides are any further along than before the Summit at the G-20 Summit December 1st. Now, the only real progress has been by Chinas offense avoiding a fresh round of tariffs and erasing the March 1st deadline. At the forefront, the two sides are hung up on how to enforce a deal. This was a talking point last week at U.S Trade Representative Lighthizers Congressional Testimony and it has been made clear that a deal that cannot be enforced is not a deal at all. Through the middle of last year, we have pounded the table that there are front-loaded growth tailwinds as companies placed orders ahead of tariffs. March 1st was such an important deadline. Now, a three-month extension with lingering uncertainties could be all that is needed to magnify the gap in fresh economic demand.
Also, leading headlines is further developments on Boeing. The stock is down 2.4% premarket after regulators launched a probe into the FAAs approval of the 737 Max. Furthermore, Ethiopian transport minister said data shows a clear similarity to the Indonesian crash.
Technicals:The S&P traded to a high of 2836.75 on Friday, our next level of major three-star resistance comes in at ...Please sign up for a Free Trial at Blue Line Futures to view our entire technical outlook and proprietary bias and levels.
Crude Oil (May)
Last weeks close:Settled at 58.82, down 0.09 on Friday and up 2.39 on the week
Fundamentals:Crude is holding ground well and trading in a fairly tight range heading into the morning. April options expired on Friday and the May contract is now front month. Data from Saudi Arabia confirms they cut both exports and production in February. With production coming in at 10.243 mbpd, this sheds light on the additional cuts necessary in order to bring production well below 10 mbpd. Exports rang in at 7.25 mbpd and they plan to have those below 7 mbpd by April. Although we exclaimed on Friday this news was now priced into the market and we maintain this belief, it sheds light on the ground to go and the potential headlines that can be created on that path. We are firmly Neutral, and the May contract high was 59.25, just below our 59.63 upside target.
Technicals:Price action is consolidating below the 59.63 upside target but just as importantly is holding first key support at ...Please sign up for a Free Trial at Blue Line Futures to view our entire technical outlook and proprietary bias and levels.
Gold (April)
Last weeks close:Settled at 1302.9, up 7.8 on Friday and up 3.6 on the week
Fundamentals:Gold is trying to edge higher heading into the morning and buoyed by low sovereign debt yields around the globe. The Dollar is marginally lower to start the week, and this is also a crucial factor for Gold as we look to Wednesdays FOMC policy decision. Today, Capital Goods Shipped Non-Defense and NAHB Housing Markey Index are both due at 9:00 am CT.We dive into how this weeks FOMC Meeting could shape Gold, the Dollar and Treasuries in our Tradable Events this Week and discussed how market participants are currently positioned; click here to read.
---
---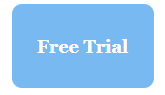 Please do not hesitate to contact us with any questions on the markets, trading, or opening an account
Info@BlueLineFutures.com
312-278-0500
Follow us on Twitter:@BlueLineFutures
Follow us on Facebook:Blue Line Futures Facebook page
Subscribe to our YouTube channel:Blue Line Futures YouTube channel