---
E-mini (December)
Yesterdays close:Settled at 2744.25, up 2.75
Fundamentals:U.S benchmarks are slightly lower this morning and shook off the new swing highs late in yesterdays session that followed the FOMC Minutes. On Wednesday, Fed Chair Powell boosted equity markets with his comments that interest rates are just below neutral and that the Federal Reserve is not on a preset course. Yesterday, the Feds preferred inflation indicator the PCE index was softer than expectations and this kept equity markets jolly before the Minutes from the most recent FOMC Meeting sent the S&P to a high of 2754.50. However, just as we said here yesterday the returns at this level are limited until we get definitive news from the G-20 Summit. Strong overhead resistance has capped price action. Furthermore, the news that White House trade policy advisor, and China hawk, Peter Navarro would join President Trumps dinner with his Chinese counterpart President Xi has even encouraged profit taking or repositioning from the bears. Progress on the U.S-China trade front over the weekend will be critical in encouraging a breakout above strong resistance levels. Traders also must look for a joint communique from the G-20 group, similar events this year have failed to yield such a compromise, and this would weigh on sentiment Monday. The most important thing to understand now is that price action at this level wants to see some sort of positive news come from this weekend in order to fuel it higher. In comparison, where price action was last week, simply a failure to produce bad news would have brought buyers to the table.
The jawboning has begun and comments from U.S Trade Representative Lighthizer jolted markets higher; that he would be surprised if U.S-China talks this weekend failed. Today, New York Fed President Williams speaks at 8:00 am CT.
Technicals:The S&P traded about 1% from yesterdays high and found first key support at ...Please sign up for a Free Trial at Blue Line Futures to view our entire technical outlook and proprietary bias and levels.
Crude Oil (January)
Yesterdays close:Settled at 51.45, up 1.16
Fundamentals:Crude Oil slipped ahead of settlement yesterday as the technical headwind at first key resistance remains real; five tests and five fails this week, discussed in the Technical section below. Adding pressure to the tape was news that China hawk, and author to books such as Death by China, White House trade advisor Peter Navarro will join the President Trump President Xi dinner Saturday night. Last night, Chinese Manufacturing PMI was weaker than expected and came in right at 50.0, neither expanding nor contracting. Overall though, sentiment still remains uncertain and buyers are hesitant to come off the sidelines. A Wall Street Journal article added to this uncertainty as it highlighted to what degree output cuts at next weeks meeting could actually be effective due to Saudi Arabia bringing on record production last month and raising production in the second half of the year to offset what was supposed to but didnt come off the market from Iran. The Khashoggi killing has pinned Saudi Arabia in a spot to appease the White House and this has angered its OPEC allies.
Technicals:Price action is heavy this morning but on the bright side it is near the psychologically significant $50 mark. It will be important today that Crude Oil stabilizes with a higher low and overall holds major three-star support at ...Please sign up for a Free Trial at Blue Line Futures to view our entire technical outlook and proprietary bias and levels.
Gold (December)
Yesterdays close:Settled at 1230.5, up 0.6
Fundamentals:Gold is slipping today on broad U.S Dollar strength as buyers are using it to protect their interests ahead of the Summit at the Summit. NY Fed President Williams spoke this morning and he said that inflation is persistently too low. Gold has continued to trade lower and while there are fundamental factors at play, we strongly believe this to be technical and seasonal, exactly what we have warned of over the last couple weeks and exactly why we have encouraged the approach of buying dips and capitalizing on the rips. Do not misread us though, Golds time to shine is just around the corner.
---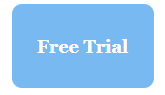 Please do not hesitate to contact us with any questions on the markets, trading, or opening an account
Info@BlueLineFutures.com
312-278-0500
Follow us on Twitter:@BlueLineFutures
Follow us on Facebook:Blue Line Futures Facebook page
Subscribe to our YouTube channel:Blue Line Futures YouTube channel