As you know, our whole report goes out each morning to clients and Free Trial subscribers berfore 7:00 am CT. Enjoy our Fundamnetals below. But please register for a Free Trial of 1 or all 5 of of our Blue Line Express daily commodity reports in order to get all of our great insight; Techinicals, Fundamenals, and proprietary Bias and Levels. E-mini S&P, Crude, Gold, Natural Gas and the 10-year.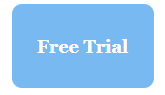 E-Mini S&P (June)
Yesterdays close:Settled at 2789, up .25
Fundamentals:Equity markets are coming out of a mixed session sandwiched in between critical economic indicators; while the ES was unchanged yesterday, the NQ gained 0.5% and the Dow lost 0.5%. Fridays non-existent wage growth is almost enough to halt the Feds newfound hawkishness, but todays CPI read will be equally as crucial. Lost in the tariff noise two weeks ago was a much more assertive and hawkish Fed Chair than his predecessor. Powells tone also paved the way for other Fed members to speak more openly. In fact, we believe the sharp selling on Thursday March 1st had just as much to do with comments from NY Fed President Dudley as it did uncertainty over tariffs; he said, four hikes this year would be gradual. Former Chairwoman Yellen had spent the better part of the last two years defining what gradual had meant, and, it was certainly not four hikes in one year. CPI is due at 7:30 am CT and the Core read is what we are watching most closely. Expectations are for 0.2% this is slower than last months MoM gain of 0.3%. YoY is expected to stay at 1.8%. As we navigate through todays volatility, we will be watching reactions in the Dollar and Treasuries as well as any developments to who will be appointed to head President Trumps National Economic Council. A favorable candidate such as Larry Kudlow will be supportive to recent bullish momentum. We also await Industrial Production and Fixed Asset Investment data out of China tonight.
Technicals:The S&P did the bare minimum yesterday, it held first key support at 2788.75-2789.50 on a closing basis. Although, price action failed to maintain above the pivot, buyer stepped in ahead of major three-star support at...Please sign up for a Free Trial at Blue Line Futures to view our entire technical outlook and proprietary bias and levels.
Crude Oil (April)
Yesterdays close:Settled at 61.36, down .68
Fundamentals:Risk-on enthusiasm took a step back early in yesterdays session. We cited that a failure for Crude to hold Fridays close or Sundays opening range was enough for us to Neutralize our sharp turn Bullish after the jobs report Friday. The EIA released their monthly Drilling Productivity Report yesterday and as price action stalled out early, this was viewed as a headwind on the session given the boom in output. They revised production growth expectations higher to 131,000 bpd in April from 110,000 bpd. With todays CPI data in the crosshairs, the Dollar Index is sitting stable at the psychological 90 level. The direction of the Dollar will be key for todays trade as we sound like a broken record, but its impact on Crude has been underestimated. Inventory expectations will come into the picture as the day develops and API data is due at 3:30 pm CT.
Technicals:Price action settled right in at our 61.42 level and yesterdays session completely neutralized the tape. Right now, we can make an argument in either direction depending on the Dollar. Our gut is that...Please sign up for a Free Trial at Blue Line Futures to view our entire technical outlook and proprietary bias and levels.
Gold (April)
Yesterdays close:Settled at 1320.8, down 3.2
Fundamentals:Gold surprisingly lost ground overnight, yesterdays session should have been constructive enough to keep the sellers at bay through CPI data at 7:30 am CT. This is as critical a read as they come. With wage growth missing on Fridays Nonfarm report a CPI miss would crush the Dollar. It would force the Federal Reserve to make a complete 180 from their recent attempt at being more hawkish than the market had priced in. In fact, that attempt has set the Dollar up for a larger fall if otherwise ahead of next weeks March hike. It would pave the way for a dovish hike like December and Gold would be a major beneficiary. Now, if Core CPI beats the 0.2% MoM expectation it would put pressure on Gold, but it is important to remember only a 0.3% read is in line with the last two months. Expectations for the YoY read are at 1.8%. Stronger CPI will hurt Gold as it strengthens the Dollar, but our bullishness is also due to the strong technicals just below here in which we expect Gold to fight against.
Technicals:Price action traded to a high of 1326.8 last night and failed to hold first key resistance at...Please sign up for a Free Trial at Blue Line Futures to view our entire technical outlook and proprietary bias and levels.
Natural Gas (April)
Yesterdays close:Settled at 2.778, up .046
Fundamentals:Natural Gas is finding strong support as forecasts through much of the U.S have gotten colder in recent days. Furthermore, another massive Noreaster snow storm is making its way to New England and is expected to bring two feet to some areas. The colder weather lasting through the back half of March has gotten the bears nervous as yesterdays price action smelled of short covering.
Technicals:While we have said it will be tough to time, we have maintained that the risk is to the upside as a weather surprise late in March is not priced in. Price action is now...Please sign up for a Free Trial at Blue Line Futures to view our entire technical outlook and proprietary bias and levels.
10-year (June)
Yesterdays close:Settled at 120065
Fundamentals:The 10-year saw a bid yesterday on decent demand from the auction. Still, the market is in a consolidation ahead of a crucial CPI read this morning at 7:30 am CT. Yields have again backed away from the 2.90% area but a strong read on CPI today will reinvigorate this story line ahead of next weeks FOMC meeting. We dont want to get ahead of things too much, but a miss today is likely to lay the groundwork for a short covering rally if the price gets out above recent highs at 12023. This would push yields back in the direction of 2.7%. There will be a 30-year auction at noon CT.
Sign up for 1 or all 5 of our Blue Line Express commodity reports!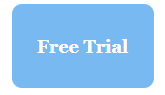 Please do not hesitate to contact us with any questions on the markets, trading, or opening an account
Info@BlueLineFutures.com
312-278-0500
Follow us on Twitter:@BlueLineFutures
Follow us on Facebook:Blue Line Futures Facebook page
Subscribe to our YouTube channel:Blue Line Futures YouTube channel
Futures trading involves substantial risk of loss and may not be suitable for all investors. Trading advice is based on information taken from trade and statistical services and other sources Blue Line Futures, LLC believes are reliable. We do not guarantee that such information is accurate or complete and it should not be relied upon as such. Trading advice reflects our good faith judgment at a specific time and is subject to change without notice. There is no guarantee that the advice we give will result in profitable trades. All trading decisions will be made by the account holder. Past performance is not necessarily indicative of future results.