Euro (December)
Session close:Settled near the session low of 1.1777 down 21 ticks
Fundamentals:Traders gear up fortomorrowsNonfarm Payroll report and we believe this combined with impending tax-reform legislation as well as next weeks Fed hike meeting have kept the Dollar bid. There was an interesting article in the Financial Times describing late year Dollar demand by Euro banks and while this makes sense, we believe the other portion of support for the Dollar at the end of the year each of the last two years has been due to a more hawkish Federal Reserve. We believe this year should be a little different in that we could get a less hawkish Fed next week or even a slightly dovish Fed.TomorrowsNonfarm Payroll will be key in laying the ground work for their verbiageWednesdayand as we discussed on the Tradable Events this Weekon Sunday, Average Hourly Earnings will be the number we are watching most closely.
Technicals:Price action whipsawed aroundnoon, but the bears won the battle and the Euro settled on the lows of the session. We have been very clear this week that the tape has weakened and though we are long term bullish, the Euro remains very vulnerable in the immediate-term. We continue to eye major three-star support at 1.1728-1.1730 as a strong buy opportunity.
Bias:Bullish/Neutral
Resistance 1.1820**, 1.18875-1.1903**, 1.1942**, 1.19975-1.2019***, 1.2154-1.2180****
Support 1.1728-1.1730***, 1.1672**, 1.15785*, 1.1481-1.15***
Yen (December)
Session close:Settled down more than 60 ticks near .8840
Fundamentals:The Yen began moving lower last night after BoJ Governor Kuroda reiterated their goal of 2% inflation. This is a disappointing twist in the near term for Yen bulls, us. The idea that the BoJ sees the law of diminishing returns as they run full speed down the highway of printed monies began to gain some traction. Furthermore, multiple BoJ council members have recently hinted at a potential taper of sorts in 2018. We view this as a near-term hurdle, but a stronger Dollar has also added to pressure on the Yen. On the positive side of the coin, Kuroda continued the discussion on a policy exit, saying they have the tools to smoothly end quantitative easing. GDP data is due out of Japantonight5:50 pm CTand of course Nonfarm Payrolltomorrowwill be crucial to the trade.
Technicals:We remain long term Bullish, but todays sharp downturn begins to Neutralize our near-term stance. Price action crashed through first support and the 50% retracement at .8880-.8884 and faces the .8845-.88475 level head on upon close. Fundamentals will come into play with datatonightandtomorrowmorning. However, after a move like this simply based on technicals, price action should come into the .8801 support level. Ideally, this would be at a slower pace and consolidation into support while building for a turn back north. We want to keep an eye on the 9-day moving average which is now turning south and if lower price action persists we will see it cross below the 21-day, a bearish pattern
Bias:Bullish/Neutral
Resistance - .8880**, .8913-.8919**, .8960**, .8982-.8995**, .9018-.9045***
Support - .8845-.88475**, .8801**, .8730***
Aussie (December)
Session close:Settled down 55 ticks at .7505
Fundamentals:The Aussie began its slide earlier in the week on a dovish RBA and weak GDP. Technicals played a key role as the tape rejected major three-star resistance. The slide continues in a sharp fashion through todays session after Trade Balance data last night showed a very disappointing read on Exports. The gauntlet of a week continues for the Aussie with Home Loans datatonightand China Trade Balance due aroundmidnight. The problem with the poor read on Exports is that China is a key trade partner with Australia and a bad read on China Importstonightcould mean a double whammy for the commodity currency. A stronger U.S Dollar is surely not helping the case either.
Technicals:Todays leg lower puts the Aussie at the lowest level since June and right ahead of Nonfarm Payroll. The weakness and move below major three-star support cannot be denied and opens the door for a move to .7390 next week. We will continue to watch .7530-.7550 on a weekly closing basis.
Bias:Neutral/Bearish
Resistance - .7605**, .7645-.7676***, .7726-.7755**, .7824**, .7891-.7893***
Pivot - .7530-.7550***
Support - .7390****
Canadian (December)
Session close:Settled at .7775 down more than a quarter on the session
Fundamentals:Data out of Canada, both Building Permits and Ivey PMI, was better than expected. Todays session was ultimately weighed on still by yesterdays dovish Bank of Canada and a stronger U.S Dollar. Its a momentum play heading into a big read on U.S jobstomorrowmorning at7:30 am CT. We still like the Canadian in the long term, but Neutralized our Bias near the highs and ahead of the BoC. We expect this consolidation to persist for at least another week.
Technicals:Bears have hopped on the momentum trade and price action has pressed lower. Ultimately, after a failure shy of major three-star resistance the bulls have not had a reason in the last 24 hours to catch a falling knife ahead of U.S jobs. Price action is inching towards major three-star support at .7730-.7745 and this will be a critical juncture for the trade as this is the third test. Only a move out above resistance at .7809-.7822 will spark buying and/or short covering.
Bias:Neutral/Bullish
Resistance 7809-.7822**, .7897-7902*, 7922**, .7950-.7960***, .8019-.8035**, .8293****
Support - .7730-.7745***, .7671**, 7550***
Sign up for 1 or all 5 of our Blue Line Express commodity reports!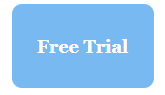 Please do not hesitate to contact us with any questions on the markets, trading, or opening an account
Info@BlueLineFutures.com
312-278-0500
Follow us on Twitter:@BlueLineFutures
Follow us on Facebook:Blue Line Futures Facebook page
Subscribe to our YouTube channel:Blue Line Futures YouTube channel
Futures trading involves substantial risk of loss and may not be suitable for all investors. Trading advice is based on information taken from trade and statistical services and other sources Blue Line Futures, LLC believes are reliable. We do not guarantee that such information is accurate or complete and it should not be relied upon as such. Trading advice reflects our good faith judgment at a specific time and is subject to change without notice. There is no guarantee that the advice we give will result in profitable trades. All trading decisions will be made by the account holder. Past performance is not necessarily indicative of future results.