FX Rundown
Euro (December)
Session close: Lost 43 ticks on the session
Fundamentals: The Euro began working lower this morning after Retail Sales data fell well short of expectations. However, the day was not driven by data as the U.S trade deficit widened and ISM Non-Manufacturing missed expectations, but the Dollar edged higher on the session. Ultimately, progress on tax-reform and the lack of a Brexit deal has characterized a slightly lower Euro on the week. German Factory Orders are due tomorrow at 1:00 am CT and we have U.S ADP Payrolls at 7:15 am CT. As we discussed with Gold and have hammered home with the Treasuries, although we are long term bearish the U.S Dollar our thesis truly comes into play once we get through the Fed rate hike next week.
Technicals: We remain long term bullish as the Euro goes through a consolidation phase. Todays settlement was right into first support, but price action did recover before the electronic close. If the U.S Dollar continues to elevate slightly due to tax-reform and ahead of Nonfarm Payroll Friday, we will see the Euro testing squarely into major three-star support at 1.1728-1.1730 and right now we feel confident that this level will hold in the long run. We are concerned that the door is open for the bears in the very near-term as today did take out trend line support that came in on the top side of the 1.1824-1.1837 level.
Bias:Bullish/Neutral
Resistance 1.18875-1.1903**, 1.1942**, 1.19975-1.2019***, 1.2154-1.2180****
Pivot - 1.1824-1.1837
Support 1.1728-1.1730***, 1.1672**, 1.15785*, 1.1481-1.15***
Yen (December)
Session close: Settled at .8885 up 1 tick
Fundamentals: Today was a quiet inside session for the Yen that saw a tug-of-war from a strengthening Dollar despite poor data and a downward pressure in the equity market. We maintain a Bullish stance and believe the long-term picture that combines a less dovish Bank of Japan and a less hawkish Fed will spark a tremendous rally in the Yen. Now, just imagine a stock market with growing pains adding to support.
Technicals: We are Bullish the Yen and price action over the last two sessions is beginning to bottom out and has consolidated around the 20-day moving average. Support is building at the .8845-.88475 level and todays settlement held the pivot. It will be a huge win for the bull camp to achieve a move and settlement out above .8912-.8917.
Bias:Bullish
Resistance - .8913-.8917**, .8930-.8939**, .8960**, .8982**, .9018-.9045***, .9119**, .9321-.9359****
Pivot - .8884
Support - .8845-.88475**, .8801**, .8730***
Aussie (December)
Session close: Settled at .7605, up 12 ticks
Fundamentals: The RBA left rates unchanged last night for the 16th month in a row citing slow growth, lagging inflation and high household debt levels. However, Retail Sales last night came in much better than expected along with China Caixin Services PMI and the Aussie gained more than half a penny overnight sending it to resistance. A stronger U.S Dollar today encourage the Aussie to fall back near unchanged. Tonight, we have GDP data due out of Australia at 6:30 pm CT and this will be a big number for traders to watch with expectations coming in at .7% QoQ and 3% YoY.
Technicals: Price action ran into a freight train of major three-star resistance at .7645-.7677 overnight. However, the technicals are becoming very constructive with the 9-day moving average building for a cross through on the 21-day moving average. Right now, we think a slightly higher U.S Dollar on the week should keep the Aussie in check at major three-star resistance, however, this will be critical to watch as immediate term technicals are very constructive but if they fade out we might have an ascending wedge, a bearish pattern, on our hands.
Bias: Neutral/Bullish
Resistance - .7645-.7677***, .7726-.7755**, .7824**, .7891-.7893***
Pivot - .7605-.7607
Support - .7530-.7550***, .7390****
Canadian (December)
Session close: Settled unchanged at .7876
Fundamentals: The Canadian Dollar traded to the highest point since October 24th after Trade Balance data came in better than expected on rising exports. However, much of these gains dissipated ahead of tomorrows Bank of Canada meeting as the U.S Dollar edged up. Though the BoC is expected to sit tight, traders should be ready for tomorrows meeting as this comes with a light at the end of the tunnel after a period of very slow growth on the heels of two rate hikes through September.
Technicals: Price action traded to a high of .79225 and took out the November 10th swing highs. Major three-star resistance comes in at .7950-.7960 and we feel similar here as we do with the Aussie; the chart is very constructive but a U.S Dollar that is edging high should keep price action in check. Because of this and our wait and see approach on the BoC meeting we are Neutralizing our Bullish stance for the near-term.
Bias: Neutral/Bullish
Resistance .7897-7902*, 7922**, .7950-.7960***, .8019-.8035**, .8293****
Support - .7858**, .7803**,.7730-.7745***, .7671**, 7550***
Sign up for 1 or all 5 of our Blue Line Express commodity reports!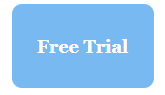 Please do not hesitate to contact us with any questions on the markets, trading, or opening an account
Info@BlueLineFutures.com
312-278-0500
Follow us on Twitter:@BlueLineFutures
Follow us on Facebook:Blue Line Futures Facebook page
Subscribe to our YouTube channel:Blue Line Futures YouTube channel
Futures trading involves substantial risk of loss and may not be suitable for all investors. Trading advice is based on information taken from trade and statistical services and other sources Blue Line Futures, LLC believes are reliable. We do not guarantee that such information is accurate or complete and it should not be relied upon as such. Trading advice reflects our good faith judgment at a specific time and is subject to change without notice. There is no guarantee that the advice we give will result in profitable trades. All trading decisions will be made by the account holder. Past performance is not necessarily indicative of future results.