Morning Express
E-mini S&P (December)
Yesterdays close:Settled at 2638.25, 1% from the sessions new all-time high.
Fundamentals:After a strong openSundaynight that held ground extremely well into the morning, tax-reform driven sector rotation is again weighing on equity markets. As of this morning, the NQ is up nearly 30% on the year while the S&P is up nearly 20%. The NQ last traded to an all-time high one week ago and has lost 3% since, the S&P extended gains by 1% from where it was one week ago though it pared those gains yesterday. This puts into perspective the outperformance that characterizes tech for much of 2017 but also sheds light on the sector rotation that might only pick up steam before the end of the year. Yesterday was not only a rough day for tech but healthcare as well while the XLF (financials) gained 1.5% and XLP (consumer staples) 1%. We discussed this rotation last week and how while the tax-reform boasts a drop on the corporate tax rate to 20%, the average rate for the tech industry is already 18.5%; shareholders will see no benefit from this new bill, while other trailing industries could flourish. Furthermore, in the case of the financials, through in another rate hike and stronger growth than expected growth. Though we are not bullish rates long term, we have made a case for them to edge higher over the next two weeks. European equities are lower this morning as yesterdays action drags on them as well as poor Services and Retail Sales data this morning. We begin to get into some of the meat of the week today first with Trade Balance at7:30 am CTand followed by ISM Non-Manufacturing due out at9:00 am CT; a number we watch very closely. With Nonfarm PayrollFriday, the private ADP survey is due outtomorrowmorning.
Technicals:Exactly as we discussed yesterday, though our yearend target comes in at 2712, major three-star resistance remains at 2666. Even if you bought the first dip yesterday, you should be taking some or all your profit against major three-star resistance if you were still long fromFriday, period. Furthermore, we said first key support comes in at 2654-2658, a level that must hold in order to keep the bulls in the immediate term drivers seat. Lastly, we added that a move belowFridayssettlement of 2644 will signal a near-term failure. All of this played out, so what now? The charts have some damage yes, so this Neutralizes our outright Bullish stance for now. Still, key support in the S&P remains at 2633.50-2635, and if this level holds through the end of the session and can achieve a close back above 2642-2644, a lot of that damage will be repaired.
Bias:Bullish/Neutral
Resistance 2650.75-2651.25**, 2666***, 2679-2685**, 2712****
Pivot - 2642-2644
Support 2633.50-2635**, 2628*, 2618-2619.25**, 2605-2607**, 2594.50-2596****
Crude Oil (January)
Yesterdays close:Settled at 57.35 and lost $1
Fundamentals:U.S inventories and production is expected to be the key price driver this week and they begin to come into the picture today with estimates throughout the session and API due at3:30 pm CT. Early estimates ontomorrowsEIA report are for a drawdown in Crude of 3.5 mb. Remember, last week caught the tail end of a pipeline disruption and Cushing will be transitory. Production will be key as we have seen a record for number for four straight weeks and with prices hovering closer to $60 than $50, an increase in drilling is expected.
Technicals:We are bearish, and Crude settled below the 57.56 level we said we wanted to see yesterday in order to give the bears the edge. Price action has bled slightly lower and now faces critical support at 56.75-56.94 as inventory data comes in to the picture. This is also the level that price action held following the OPEC meeting and before reversing $2 back to 58.97. Ultimately, we have a lower high at that 58.97 level and a double top building. This week will be critical, and we discussed yesterday that the net-long position is arguably at a record level, if everyone has bought, who is left to buy.
Bias:Bearish
Resistance 57.81-58.06**, 58.36*, 58.97***, 59.96***, 62.58**
Pivot - 57.56
Support 56.75-56.94**, 55.00-55.25***
Gold (February)
Yesterdays close:Settled at 1277.7
Fundamentals:The fundamental backdrop is beginning to weigh on Gold at the exact time we have been pointing to. Tax-reform is becoming a foregone conclusion and we step into a data-heavy week ahead of next weeks FOMC rate-hike meeting. The good news though, is we have also foreseen a buying opportunity to playout from this fundamental backdrop. What Gold needs is a catalyst and what better catalyst than a sale? Open interest has been dissipating and the short position is at a four-year low. Lets face the facts, U.S data has been coming in a little better than expected and a stronger ISM Non-Manufacturing read at9:00 am CTtoday will put pressure on Gold. Trade Balance data is due at7:30 am CT. Furthermore, a better than expected Nonfarm Payroll reporton Fridaywill also put pressure on Gold and with the smallest short positionin four years, the pendulum is setting up to swing. We have been heavier on the Neutral side since last weeks move back below 1290, but by all means, we remain long term Bullish. Again, lower prices will be a value buy but this market right here, right now, is one to trade.
Technicals:Gold continues to hug the 200-day moving average that comes in today at 1277.1, but with an overextended net-long position of 20-1, there is no catalyst down here to encourage fresh buying. Truly, if this level holds, fresh buyers are not pulling the trigger until above the psychological $1300 mark and a breakout above major three-star resistance at 1304.7.
Bias:Neutral/Bullish
Resistance 1287.5**, 1292-1292.5**, 1304.7***, 1312.7-1316.4**, 1328-1329.4**
Pivot 1282.3-1283
Support 1273.1-1277.1***, 1268.1**, 1262.8***, 1250.2**, 1214.5-1225***
Natural Gas (January)
Yesterdays close:Settled at 2.985
Fundamentals:Prices continue to fall into this morning despite much colder temperatures on the immediate horizon. This two-week cold-front is sandwiched in between the 65-degree weather in Midwest over the weekend and what could potentially be warmer than average temperatures in the back half of December. As we discussed yesterday, stock drawdown expectations picked up over the next two weeks due to the cold front, but again, the back half of December is now in limbo. We remain long-term bullish and January has been our catalyst.
Technicals:Yesterdays price action grappled with but held major three-star support on a closing basis. The decisive move below here today is very worrisome to the bull case and the technical damage signals lower prices. We have now Neutralized our near-term outlook and only a close back above 2.981-2.996 will reinvigorate our long-term thesis.
Bias:Neutral
Resistance 3.04-3.053**, 3.113-3.137**, 3.182**, 3.218-3.237**, 3.321-3.358****
Pivot - 2.981-2.996***
Support 2.929**, 2.847-2.861**, 2.753-2.7565***, 2.486-2.522****
10-year (March)
Yesterdays close:Settled at 12408
Fundamentals:A reversal ofSundaynights strong open in equity markets supported Treasury prices through much of yesterdays day-session. Still, even with the gap higheron Sundaynight and the S&P trading at a new all-time high, the 10-year held support in a decisive fashion. This will be a critical week jammed packed with data domestically and from around the globe which comes ahead of next weeks FOMC meeting. Tax-reform is a foregone conclusion but progress between the Senate and the House later this week will still be important to watch. Trade Balance data is due at7:30 am CTand ISM Non-Manufacturing at9:00.
Technicals:Major three-star support at 12327 has held strong and the bulls must see a continued close out above 124045-124065 to keep the bears from trying to regain an edge. Key resistance remains at 124145-124155 and unless equity markets see further pressure, it is hard to imagine a move out above here until after Nonfarm Payroll and only if that misses.
Bias:Neutral/Bullish
Resistance 124145-124155**, 12422-12424**, 124295-12500***
Pivot - 124045-124065
Support 124015**, 12327***
Sign up for 1 or all 5 of our daily commodity reports!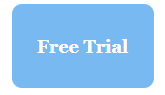 Please do not hesitate to contact us with any questions on the markets, trading, or opening an account
Info@BlueLineFutures.com
312-278-0500
Follow us on Twitter:@BlueLineFutures
Follow us on Facebook:Blue Line Futures Facebook page
Subscribe to our YouTube channel:Blue Line Futures YouTube channel
Futures trading involves substantial risk of loss and may not be suitable for all investors. Trading advice is based on information taken from trade and statistical services and other sources Blue Line Futures, LLC believes are reliable. We do not guarantee that such information is accurate or complete and it should not be relied upon as such. Trading advice reflects our good faith judgment at a specific time and is subject to change without notice. There is no guarantee that the advice we give will result in profitable trades. All trading decisions will be made by the account holder. Past performance is not necessarily indicative of future results.