Bitcoin Futures
Bitcoin futures have gotten the all clear from the CFTC (Commodity Futures Trading Commission), an independent agency that regulates the futures and options markets. CME Group (Chicago Mercantile Exchange), the worlds largest futures exchange is set to launch bitcoin futures trading on Monday December 18th. We offer FREE trading platforms (desktop and mobile) and will be adding bitcoin analysis to the list of our daily reports: FREE TRIAL
Contract Specifications
-1 futures contract = 5 Bitcoins
-Minimum price fluctuation: $5/bitcoin = $25/futures contract
-Margin requirements have yet to be finalized, but we would estimate something around 50%. Lets say bitcoin is trading at $10,000 for round number purposes, that means initial margin for 1 contract (5 bitcoins) would be 50% of $50,000 = $25,000.
Why bitcoin futures?
The futures market will offer benefits for hedgers (those who hold bitcoin) and speculators.
What is a hedge: A hedge is an investment to reduce the risk of adverse price movements in an asset. Normally, a hedge consists of taking an offsetting position in a related security, such as afutures contract. (Investopedia)
If you own bitcoin and were concerned about prices topping out in the near term, you could consider selling futures to protect against a potential pull back in prices.
What is speculation: Speculation is the act of trading in an asset or conducting a financial transaction that has a significant risk of losing most or all of the initial outlay with the expectation of a substantial gain. With speculation, the risk of loss is more than offset by the possibility of a huge gain, otherwise there would be very little motivation to speculate. It may sometimes be difficult to distinguish between speculation and investment, and whether an activity qualifies as speculative orinvestingcan depend on a number of factors, including the nature of the asset, the expected duration of theholding period, and the amount ofleverage. (Investopedia)
Speculating in short is trading an underlying instrument that you do not actually own, but you are wanting to take advantage of price movements if you see an opportunity.
Bitcoin options?
There has not been anything set in stone for bitcoin options, but we would not be surprised to see them roll out not too long after the futures debut.
Hedging Option Example
If you did not have or want to post margin for bitcoin futures, you could look at the options market. Say bitcoin is trading at $10,000 and you wanted an insurance policy incase the market were to retreat back to $5,000. You could purchase a put option, you would pay a premium to put a floor in the market. If you purchased a $9,000 put, you would be protected below $9,000 minus the premium paid for the policy. As very basic example, lets say that $9,000 put costs $500 and gives you protection to the end of the year (premiums are priced by many factors, time and volatility being the big ones). You would have a floor in the market at $8,500; the market could go to $5,000 but you would collect the difference or $3,500. Keep in mind that the contract size is 5 bitcoins. If you have questions or would like to learn more, please do not hesitate to reach out: The Advantages of Blue Line
Speculating Option Example
In the hedging example we talked about the options market, lets touch on that again from the speculative side of things. Lets assume bitcoin is trading at $10,000 and you think it can go higher in X amount of time. You could pay a premium for a call option. Premiums are priced by different factors, time and volatility being the big ones. If you bought a $12,000 call and we went to $15,000 before expiration it would be as if you bought bitcoin at $12,000 + the premium paid, but with risk being the premium paid. IF the market didnt go higher and went to $0.00 (extreme example), your risk would be limited to the premium you paid. This is a very basic example, if you are not familiar with futures or option market speculating, or would like to learn more we encourage you to visit us and reach out: The Advantages of Blue Line


Sign up for 1 or all 5 of our daily commodity reports!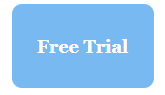 Please do not hesitate to contact us with any questions on the markets, trading, or opening an account
Info@BlueLineFutures.com
312-278-0500
Follow us on Twitter:@BlueLineFutures
Follow us on Facebook:Blue Line Futures Facebook page
Subscribe to our YouTube channel:Blue Line Futures YouTube channel
Futures trading involves substantial risk of loss and may not be suitable for all investors. Trading advice is based on information taken from trade and statistical services and other sources Blue Line Futures, LLC believes are reliable. We do not guarantee that such information is accurate or complete and it should not be relied upon as such. Trading advice reflects our good faith judgment at a specific time and is subject to change without notice. There is no guarantee that the advice we give will result in profitable trades. All trading decisions will be made by the account holder. Past performance is not necessarily indicative of future results.