FX Rundown
Euro (December)
Session close: Settled at 1.18745 and up 25 ticks but bled lower into the electronic close
Fundamentals: The Euro turned down from session highs this morning after Eurozone Sentiment data missed the mark though German CPI was stable to better. The Beige Book was released out of the U.S this afternoon and strong comments on labor and an upbeat bias on inflation (relative to current bias) saying that price pressures have strengthened encouraged a lower tape in the Euro to close out the session. However, the Euro did work off early session lows despite a revision higher in U.S GDP and better Pending Home Sales. Fed Chair Yellen said that rates must rise to avoid a boom or bust economy. She continued to express worries on inflation. This has ultimately kept the Euro pinned to unchanged on the session as we look to that inflation data tomorrow with Eurozone CPI at 4:00 am CT and US PCE Index at 7:30 am CT. German unemployment is at 2:55 am CT
Technicals: The Euro traded to a low of 1.1829 today before bouncing back to resistance at 1.1866-1.18815. As we discussed yesterday, the tape continued to consolidate lower and completed a test to support. The bulls stepped back in near the 1.18 level. With the consolidation complete, tomorrows inflation data will be key for the near-term edge.
Bias:Bullish
Resistance 1.1921-1.1942***, 1.19975-1.2019**, 1.2154-1.2180****
Pivot - 1.1866-1.18815**,
Support 1.1797-1.1823**, 1.1728-1.1730***, 1.1672**, 1.15785*, 1.1481-1.15***
Yen (December)
Session close: Settled at .89505 down 8 ticks
Fundamentals: The Yen worked lower for the third session but the brunt of it came on at 7:30 am CT with a slight revision high on GDP and as equity markets extended to new all-time highs and the S&P achieved our upside target of 2633.50. A retreat in equities and dull price action in the Dollar throughout the session helped the Yen to recover but the Beige Book late in the session reinvigorated the Dollar trade. Safe haven assets; the Yen, Gold, and 10-year all lost significant ground on todays session Industrial Production data is due out of Japan tonight at 6:30 pm CT. Chinese PMIs are due at 7:00 pm CT and Yen bulls would like to see a miss here.
Technicals: Price action traded to a low of .89235 but held major three-star support at .8915 before bouncing. It is time for Yen bulls to step up. It seemed that the Euro is a few hours ahead of the Yen in its corrective phase from last weeks rally, but the hold for each against support was crucial. To begin construction the Yen must close tomorrows session back above the .8960-.89625 level.
Bias: Bullish
Resistance - .8960-.89625**, .8995**, .9018-.9045***, .9119**, .9321-.9359****
Support - .8915***, .8880-.8886**, .8800-.8828***
Aussie (December)
Session close: Settled at .7576 down 19 ticks
Fundamentals: Tonight is a pivotal stretch of time for the Aussie with New Home Sales due at 6:00 am CT and Building data, Housing Credit, Private Sector Credit, Private New Capital Expenditure among others due at 6:30 pm CT. China PMIs follow at 7:00 pm CT. The bears have had an edge in the Aussie this weakness overnight coming into today set the table for another lower session.
Technicals: Add the Aussie to the list of currencies that tested and bounced from key support levels early in the session before giving up gains on US Dollar strengthening before the close. The bounce this morning against major three-star support at .7530-.7550 was tremendous and its time for the bulls to show up. Tonights data could give them the reason. Because of tighter ranges, resistance levels are building on top of each other with the first minor hurdle coming in at .7578-.7581, the bulls need to secure a close above .7605-.7607 to neutralize recent weakness and regain a small edge.
Bias:Bullish/Neutral
Resistance - .7578-.7581*, .7605-.7607**, .7645-.7678***, .7726-.7755**, .7824**, .7891-.7893***
Support - .7530-.7550***, .7390****
Canadian (December)
Session close: Settled at .7784 down 19.5 ticks
Fundamentals: Weakness in Crude did play a role in weighing on the Canadian, but it definitely was not the whole story as all currencies showed weakness against the US Dollar. We look to Current Account data out of Canada tomorrow morning though the US Dollar will again take center stage with the PCE Index being released at the same time. Traders patiently away GDP and jobs Data from Canada on Friday.
Technicals: Price action settled below major three-star support at .7790-.7803 and has continued a path lower. We have been watching this level very closely as it now gives the edge to the bears heading into the back half of the week. We are still upbeat, but price action now must hold previous swing lows and the chart will have to reconstruct from some damage done this week.
Bias:Bullish/Neutral
Resistance .7851-.7856**, .7897**, .7950-.7960***, .8019-.8035**, .8293****
Support - .7790-.7803***, .7730-.7745**, .7671**, 7550***
Sign up for 1 or all 5 of our daily commodity reports!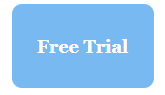 Please do not hesitate to contact us with any questions on the markets, trading, or opening an account
Info@BlueLineFutures.com
312-278-0500
Follow us on Twitter:@BlueLineFutures
Follow us on Facebook:Blue Line Futures Facebook page
Subscribe to our YouTube channel:Blue Line Futures YouTube channel
Futures trading involves substantial risk of loss and may not be suitable for all investors. Trading advice is based on information taken from trade and statistical services and other sources Blue Line Futures, LLC believes are reliable. We do not guarantee that such information is accurate or complete and it should not be relied upon as such. Trading advice reflects our good faith judgment at a specific time and is subject to change without notice. There is no guarantee that the advice we give will result in profitable trades. All trading decisions will be made by the account holder. Past performance is not necessarily indicative of future results.