FX Rundown
For more information about receiving our updates working with us directly
email Bill@BlueLineFutures.com
You can also reach us at 312-278-0500
Euro (December)
Session close:Settled down 64 ticks at 1.18495
Fundamentals:The biggest U.S Consumer Confidence read since November 2000 added to early pressure on the Euro. Jerome Powell did comment about normalizing rates, but we didnt get anything unexpected. North Korea fired a ballistic missile this afternoon and the Euro began seeing pressure right around this time. However, shortly after this, the Senate committee passed the tax-reform bill which moves it to a full vote later this week; supportive to the Dollar.Tomorrowis another busy day with French GDP and Spanish CPI early before German CPI data at7:00 am CT. New York Fed President Dudley speaks at7:30 am CTalong with the revision of Q3 GDP. Current Fed Chair Yellen testifies to congress on the state of the economy at9:00 am CTand Pending Home Sales are due out then. German Bundesbank President Weidman speaks at11:00 am CTand San Francisco Fed President Williams at11:45 am CT. The Beige Book is due at1:00 pm CT. Fresh news each day is driving the tape andThursdayis no slouch either. Right now, the Dollar bulls have an edge as the tax-reform vote comes into focus potentiallyThursday.
Technicals:We remain long term bullish the Euro and though price action took out key support it was not by much. Ultimately, this signals a consolidation lower to the 50 and 100 day moving averages at the next support at 1.1797-1.1823. If this level is achieved, we believe the long-term Euro bulls will begin to show back up at the 1.18 mark and with supportive data we could see a paring of this weeks losses.
Bias:Bullish
Resistance 1.1921-1.1942***1.19975-1.2019**, 1.2154-1.2180****
Pivot - 1.1866-1.18815**,
Support 1.1797-1.1823**, 1.1728-1.1730***, 1.1672**, 1.15785*, 1.1481-1.15***
Yen (December)
Session close:Lost 46.5 ticks settling at .8969
Fundamentals:This was a disappointing session for Yen bulls on many fronts. Fundamentally, North Korea launched a ballistic missile and the Yen, an expected fear gauge despite the missiles vicinity to Japan, barely pressed higher. U.S tax-reform took precedent and the Yen finished the session on the lows after the Senate pushed their tax bill to a full vote set for later this week. Earlier in the session Japans monthly review stated that the economy is continuing to grow at a moderate pace. There have been some clear positives from the economic data side, but the verbiage didnt lean in that direction. Retail Sales is due outtonightat5:50 pm CTandtomorrowwill be a crucial day with a slew of reads. A very strong day for equity markets also did not help the bull case for the Yen, however, we have been bullish both the S&P and the Yen and see reasons for both of them to rise at the same time.
Technicals:Yesterdays bull flag failed to follow through, essentially giving up all the gains. Major three-star resistance at the .9045 level has held strong and the band of two three-star resistances has kept price action in check. The 14-day RSI did reach 65 just as it did with the Euro, though this is not truly overbought it is high nonetheless. However, the Yen has so far held much better than the Euro did after reaching this point. Major three-star resistance is now .9018-.9045; a close out above here is needed to squeeze the massive short position. Major three-star support now comes in at .8915 and this level will signal a hold of the recent uptrend.
Bias:Bullish
Resistance - .9018-.9045***, .9119**, .9321-.9359****
Pivot - .8995
Support - .8915***, .8880-.8886**, .8800-.8828***
Aussie (December)
Session close:Lost 11 ticks settling at .7595
Fundamentals:The Aussie took a hit along with all currencies against the Dollar but held the second best behind the British Pound. The range was somewhat subdued today as traders key in on a big day of datatomorrowevening for the Aussie along with Chinese PMIs.
Technicals:With last weeks hold and reversal against support just below here, the .7530-.7550 level is now a three-star support level. The slower consolidation lower is more due to the US Dollar, but price action must regain the .7605-.7607 level to remain constructive.
Bias:Bullish/Neutral
Resistance - .7645-.7678***, .7726-.7755**, .7824**, .7891-.7893***
Pivot - .7605-.7607
Support - .7530-.7550***, .7390****
Canadian (December)
Session close:Lost 34.5 ticks on the session settling at .78035
Fundamentals:The Bank of Canadas Financial Stability Review did not bring any surprises but was upbeat on housing and economic conditions. BoC Governor Poloz continued to express patience in further tightening as they want to wait and see how the moves this summer will impact growth and inflation. The Raw Materials Purchase Index came in stronger than expected this morning, but the Canadian Dollar bled lower on a stronger U.S Dollar.
Technicals:Price action is facing major three-star support head on at .7790-.7803 and it held through todays session. Holding this level will be key in building a platform to go retest swing highs. However, there was a clear failure with a lower high. The Trend line from the September highs also now comes in as support and aligns with .7790-.7803, the Canadian Dollar is at an inflection point heading intotomorrow.
Bias:Bullish/Neutral
Resistance .7851-.7856**, .7897**, .7950-.7960***, .8019-.8035**, .8293****
Support - .7790-.7803***, .7730-.7745**, .7671**, 7550***
Sign up for 1 or all 5 of our daily commodity reports!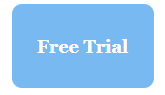 Please do not hesitate to contact us with any questions on the markets, trading, or opening an account
Info@BlueLineFutures.com
312-278-0500
Follow us on Twitter:@BlueLineFutures
Follow us on Facebook:Blue Line Futures Facebook page
Subscribe to our YouTube channel:Blue Line Futures YouTube channel
Futures trading involves substantial risk of loss and may not be suitable for all investors. Trading advice is based on information taken from trade and statistical services and other sources Blue Line Futures, LLC believes are reliable. We do not guarantee that such information is accurate or complete and it should not be relied upon as such. Trading advice reflects our good faith judgment at a specific time and is subject to change without notice. There is no guarantee that the advice we give will result in profitable trades. All trading decisions will be made by the account holder. Past performance is not necessarily indicative of future results.