FX Rundown
For more information about receiving our updates working with us directly
email Bill@BlueLineFutures.com
You can also reach us at 312-278-0500
Euro (December)
Session close: Lost 28.5 ticks on the session.
Fundamentals: The Euro reversed gains on the session after trading to the highest level in two months. The Dollar began to stabilize after losing as much as 2.5% in about two weeks on the heels of strong New Home Sales and a positive rhetoric on tax-reform. Last weeks holiday abbreviated sessions wrapped up with a more hawkish rhetoric and strong data out of Europe. Its now a new week and a new chapter and the Euro has begun paring some of these gains from light volume. Tonight, Fed Presidents Kashkari and Dudley speak at 4:30 and 6:00 pm CT. Tomorrow will be pivotal with the next Fed Chair Powell appearing before the Senate Banking Committee to begin his confirmation hearing. With tax-reform in the cross-hairs President Trump speaks with Senators at a luncheon.
Technicals: We remain bullish, but the Euro blew through key resistance levels last week and the 14-day RSI reached 65. The market is due for a consolidation period at minimum. We are watching key support that aligns with previous highs at 1.1866-1.8815 and a close below here would encourage further selling down to the 50 and 100 day moving averages.
Bias:Bullish
Resistance 1.19975-1.2019**, 1.2154-1.2180****
Pivot - 1.1921-1.1934***
Support 1.1866-1.18815**, 1.18-1.1824**, 1.1728-1.1730***, 1.1672**, 1.15785*, 1.1481-1.15***
Yen (December)
Session close: Gained 45.5 ticks on the session
Fundamentals: The Yen was the best performing major currency against the Dollar today and the only one in the green. The Dollar pared losses before the session close but has still been subdued and the Yen has capitalized tremendously. We remain bullish and to start the week we have more hawkish talk from BoJ board members. The near record short position in the Yen has been established by traders who see no end in sight for the BoJ QE, however, this premise is coming into question.
Technicals: Todays extension to new swing highs after pulling back first overnight has created a bull flag, signaling higher price action through tomorrow. The Yen is now convincingly above major three-star resistance at .8971-.8991 and is working towards the .9045 level; a close out above here could potentially spark the next leg higher. First support comes in at the .8961-.8993 level which has widened against todays session low; a close below here will signal a near-term failure and encourage further selling.
Bias: Bullish
Resistance - .9045***, .9119**, .9321-.9359****
Pivot - .9018
Support - .8961-.8993***, .8890-8928**, .8800-.8828***
Aussie (December)
Session close: Lost 6 ticks
Fundamentals: The Aussie was pushed around by the US Dollar today, losing ground from session highs as the US Dollar gained back on a positive outlook for tax-reform and strong New Home Sales. There is no key Aussie centric data until Wednesday night.
Technicals: Price action traded to a high of .7643 today and failed against major three-star resistance, a level we expected it to test but commented on Wednesday that it will be a tough one to breakout above. The Aussie seems ready for a slight consolidation lower after this failure and we are watching the .7605-.7607 level on a closing basis.
Bias:Bullish/Neutral
Resistance - .7645-.7678***, .7726-.7755**, .7824**, .7891-.7893***
Pivot - .7605-.7607
Support - .7530-.7550**, .7390****
Canadian (December)
Session close: Lost 30 ticks.
Fundamentals: The Canadian lost ground today as Crude Oil was under pressure and the US Dollar stabilized. Traders were quick to capitalize on the recent rally as they look to a busy week that begins to unfold tomorrow with the Raw Materials Purchasing Index at 7:30 am CT, the Bank of Canada Financial System Review at 9:30 am CT and BoC Governor Poloz 10:15. Later in the week is jobs data and GDP from Canada on Friday.
Technicals: Price action failed to hold recent swing highs at .7897. Todays failure opens the door for a retest to major three-star support at .7790-.7803.
Bias:Bullish
Resistance .7851-.7856**, .7897**, .7950-.7960***, .8019-.8035**, .8293****
Support - .7790-.7803***, .7730-.7745**, .7671**, 7550***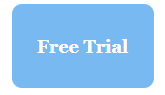 Please do not hesitate to contact us with any questions on the markets, trading, or opening an account
Info@BlueLineFutures.com
312-278-0500
Follow us on Twitter:@BlueLineFutures
Follow us on Facebook:Blue Line Futures Facebook page
Subscribe to our YouTube channel:Blue Line Futures YouTube channel
Futures trading involves substantial risk of loss and may not be suitable for all investors. Trading advice is based on information taken from trade and statistical services and other sources Blue Line Futures, LLC believes are reliable. We do not guarantee that such information is accurate or complete and it should not be relied upon as such. Trading advice reflects our good faith judgment at a specific time and is subject to change without notice. There is no guarantee that the advice we give will result in profitable trades. All trading decisions will be made by the account holder. Past performance is not necessarily indicative of future results.