Livestock Roundup
If you missed our interview with RFD-TV you can view it on our website under the research tab:BlueLineFutures.com
If you are reading this post from Barchart.com the links do not work, we encourage you to visit our site where you can find updated videos and research under the research section. www.BlueLineFutures.com
Cattle Commentary: Cattle futures started the last week of November on a softer note before seeing buyers step in shortly after the open. February live cattle futures firmed up, trading in a 1.925 range before closing 1.375 higher at 125.95. January feeder cattle saw strength today, trading in a 2.35 range before finishing up 1.475 at 154.775 at the day. We will keep a close eye on the development on cash trade. Last week ranged from 118-120.50; dressed was seen from 188-189. Last weeks cold storage report showed beef stocks at 506.9 million pounds, this was down nearly 5% from last year but still up over 2% from September. The Commitment of Traders report was released this afternoon (due to Thanksgiving). Funds have reduced their net long feeder cattle position by 3,300 contracts, this puts their net long at 14,600 contracts. Funds also reduced their live cattle position to the tune of 8,300 contracts, putting their net long at 122,000.
PM Boxed Beef Choice Select
Current Cutout Values: 209.47187.28
Change from prior day: -1.42 -.57
Choice/Select spread: 22.29
Cattle Technicals
Live Cattle (February)
On the technical side of things, the market managed to find support last week at from 122.40-122.75. This pocket represents the 50-day moving average, an indicator we have not closed below since the first week in September. More importantly, this represents previous resistance in May, June, and the first half of October. OnOctober 24ththe market broke out above this level which invited momentum traders into the market to extend the rally to 131.95 in just 9 sessions. On the chart, there has been damage done over the last three weeks, but the bulls remain in control as the market has managed to mark higher lows for the time being. If the market does come back and this support level again it is likely we see funds continue to liquidate a portion of their net long position. On the resistance side of things 126.65-126.975 is the pocket to keep an eye on. If the market achieves consecutive closes above, we could see the funds step back in to the buy side.
Resistance: 126.65-126.975***, 127.65-128**, 131.95****
Support: 124.35**, 122.40-122.75****, 120.70***
Feeder Cattle (January)
January feeders managed to grind back above the 50-day moving average today which accelerated the buying. 155.10-155.55 is our next resistance pocket, this represents the middle of the range from the October 23rd lows to the November 3rd highs. This also represents previous contract highs and the breakout point in October. If the market is able to achieve consecutive closes above, we could again see funds step back in on the buy side and propel the market higher. We would not be surprised to see a failure and consolidation following todays first test, but traders and producers need to remain nimble. If the market does retreat off of resistance, we could see a head and shoulders formation which would lead to additional long liquidation. With that said, this weeks price action will be very important for setting the tone in the last month of the year.
Resistance: 155.10-155.55***, 156.40-156.75**, 158.70-159.27***
Support: 153.45-153.85**, 151.75-152.075***, 148.175****
Lean Hog Commentary and Technicals (February)
February lean hogs finished the day up .80 at 70.20, just below the 70.30 level we referenced on RFD-TV this morning. This level represents a key retracement From the August lows to the November highs. If the market achieves consecutive closes above, we could see a run at contract highs. We are looking for a failure and consolidation this week which could send prices back towards 68.475. This afternoons commitment of traders report showed that funds reduced 9,200 long positions, putting their net long at 64,000. Last weeks cold storage report showed stocks at 597.3 million pounds, this was a hair more than the expectations of 595 million pounds. This was down 3.4% from September which has proven to be supportive to the market.
Resistance: 70.30-70.675***, 72.45**, 73.30****
Support: 69.15**, 68.30-68.475***, 66.215-66.92****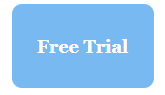 Please do not hesitate to contact us with any questions on the markets, trading, or opening an account
Info@BlueLineFutures.com
312-278-0500
Follow us on Twitter:@BlueLineFutures
Follow us on Facebook:Blue Line Futures Facebook page
Subscribe to our YouTube channel:Blue Line Futures YouTube channel
Futures trading involves substantial risk of loss and may not be suitable for all investors. Trading advice is based on information taken from trade and statistical services and other sources Blue Line Futures, LLC believes are reliable. We do not guarantee that such information is accurate or complete and it should not be relied upon as such. Trading advice reflects our good faith judgment at a specific time and is subject to change without notice. There is no guarantee that the advice we give will result in profitable trades. All trading decisions will be made by the account holder. Past performance is not necessarily indicative of future results.