Urban cond of mkts, psy?
Macro, KC CHGO, WTI Brent live into year-end.

When 3 of 4 in elevator addicted to phone just like opioids all buying FAANG s with all income?

Bit coin up this week another soybean crop notional value. Yep, the whole CROP. Nuts? Nahh, How many retaail accounts opened is sky high. Wait for futures to trade if bearish.

To rural friends, urban youth are fine not owning shelter.
They pay for super vacations. A cliff down road? HFT programmers are the ones farmers are up against now. Human traders gone decade ago. The price action of markets is all we need to focus on. With Rules.
Do you know how they control risk?

The mkt has bigger fish to fry. Do they suck a new 350k new long crude at $60 WTI while my research says Brent should be traded as $64.10-ish could stand as A naked top. Now CLE shoots up a buck? Yes exact inverse relationship like at bottom. Extremes live. What was oil spread down there? Crude top forming?Its up from $43. Does wheat post a low tick? Can we sell beans against wheat?

This is a 'weapons of mass destruction high frequency trading environment and we only want to playat extremes if looking long term. Some meet condition now.

Its fractal and same patterns on different (and your time frame based) trader profile.

You want to buy wheat as an investment? Sold, now is your time long term again. Last Christmas eve was last investment futures strategy. Soy wheat ? Lets talk the pattern that runs you over just like it did me.

KC CHGO right now game on, so trade the levels that gives you price risk courage. That means always use a stop. Have courage to stand long if correct. Dec does provide pivotal lows.
My approach is more day trading but now I only like trendlines & levels based off good event inputs.
Soybeans- 1010 to 10


Would you want to know where the selling runs out to buy 50 with a nickel stop? I spell this out in simpletrader jargon. I can sell you trade ideas I guess.

Bonds- watch vertical up last spike?
like crude where you lean leveraged short some bonds as interest rates go up?
Something unknown has to pop into new year.
Lobbyists feeding orgy keeps NY money mngr.s paltry 15% income tax rate. R&D ? Charities like fri wsj on Soros escaping ANY US Income tax, flows to Trust.See WSJ how Soros escaped income tax.
Meats- I posted some extremes in hogs 59 level and cattle LCZ at last weeks 117-ish levels. Feeders same as hogs. While I cant say of course how much we rally, my theme is if you buy extreme and keep your stop, the market moves your way is nice sized macro 4% moves. Watch for a level to buy wheat on this spike down if long term in my opinion.

Nobody at top in my FASB Opinion pays any fair income tax and will, or law states "must" be balanced. Sequester now but Congress is blowing your debt-limit is only way around this.
Not a done deal! Dont jump to conclusion if flops as would not be that bad per se.

1% of 1% now control over 50% of all wealth.

This is why nobody feels this rally. Mainstream human Americans standard of living still close to record low.
Stocks record cash, profits and non taxed income overseas. You short it. Use a buy stop if doing such as way to keep loses small.
Vix sell short both sides and finance the deficit?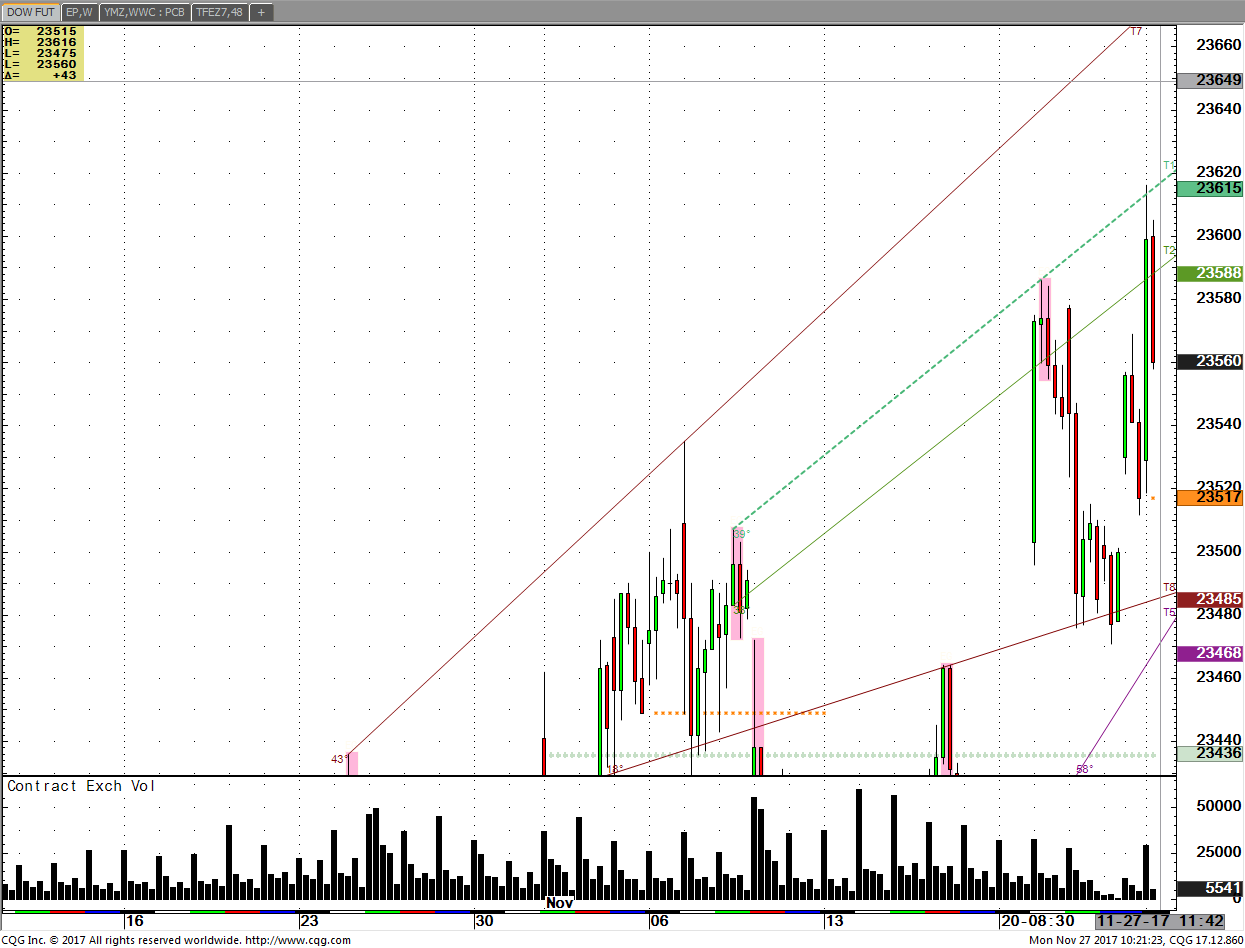 I like that bet. Expect big markets next year. Stay fresh in meantime.
ARP
Sign up for this weeks webinar and lets talk markets. Sign Up Now for next Webinar
Specializing in providing timely technical advice to the AG business community. Contact me for a free outlook in your specific product.
312.957.8248
Alan R. Palmer
Sr. Strategist
Toll Free: 1 888 391 7894
Direct: 1 312 957 8248
Fax: 1 312 256 0109
WALSH TRADING INC.
53 West Jackson Boulevard, Suite 750
Chicago, Illinois 60604
Walsh Trading, Inc. is registered as an Independent Introducing Broker with the Commodity Futures Trading Commission and an NFA Member.
Futures and options trading involves substantial risk and is not suitable for all investors. Therefore, individuals should carefully consider their financial condition in deciding whether to trade. Option traders should be aware that the exercise of a long option will result in a futures position. The valuation of futures and options may fluctuate, and as a result, clients may lose more than their original investment. PAST PERFORMANCE IS NOT NECESSARILY INDICATIVE OF FUTURE RESULTS.
All information, communications, publications, and reports, including this specific material, used and distributed by Walsh Trading, Inc. (WTI) shall be construed as a solicitation for entering into a derivatives transaction. WTI does not distribute research reports, employ research analysts, or maintain a research department as defined in CFTC Regulation 1.71.